I've been attending a lot of car events lately, but heck, Autorama is the car show of car shows; it's a king sized event that spans days. However, I think it's been getting pretty typical of me to take pictures of cars, so I thought this time I should substitute for pretty ladies instead. No objections, I trust.


Pretty hot, right? Kidding, kidding. I did actually shoot the car portion (of the car show) though, so if you're interested in those pictures, check a few of em out on AutoEssence's page!
This year at Autorama there was a Pin-Up Girl Pageant. For those who aren't familiar with Pin-Up Girls, don't look it up on Wikipedia or you'll be misled. To an extent.
Wikipedia gives a rather pedantic answer of it being cheesecake poster models. While not totally untrue, the types of Pin-up Girls associated with the hot rodding scene are most often stylized in a manner derived from Rockabilly.
Rockabilly's a look taken from a time period coming off the end of a big ass war. There were guys still ducking bullets in foxholes and many hanging out in turrets under airplanes. They were men clinging to fond memories of good America and a picture of their beautiful girl back home. Well, her or someone else's girl.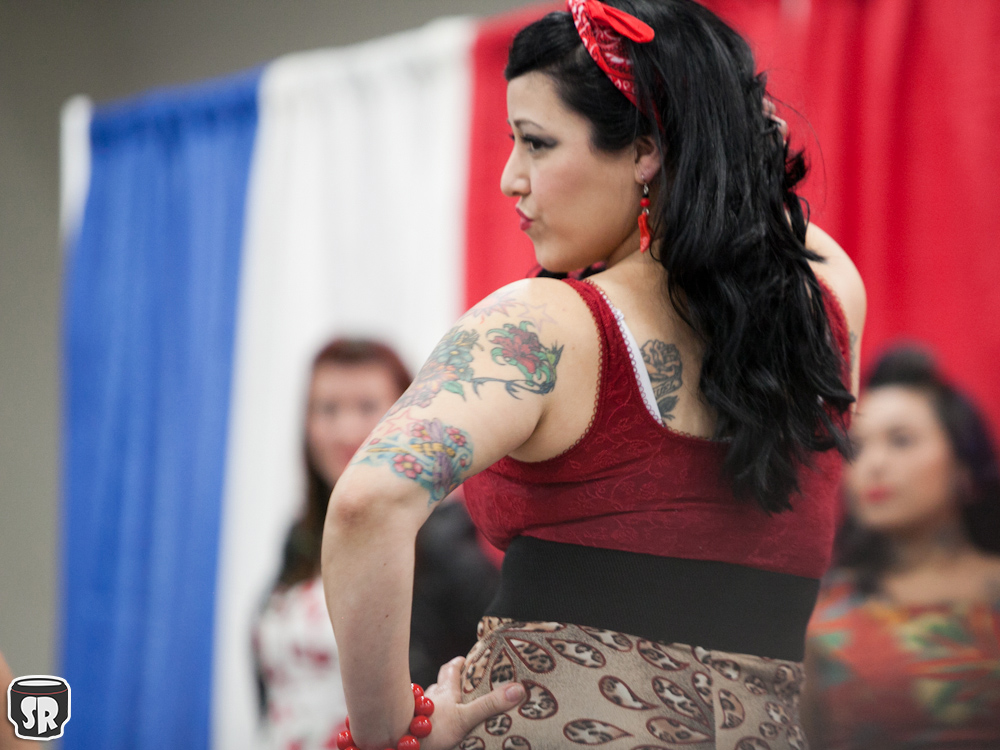 It was around the time when Rosie also picked up a rivet gun and got grease under her nails to put in work for the sake of her country and her handsome boy overseas. I believe it's these influences that have made the Pin-Up girls what they are today; badass chicks with tattoos, piercings and attitude who doll up really nicely.
Not to talk down normal beauty pageants like they're only filled with breathing Barbie Dolls, but these hot rod pin-ups have an aesthetic of a different cloth. Even the judges fit the theme (though they do not escape my propensity to catch people wearing awkward facial expressions).
Still, a normal pageant timeline is present; ladies strut their stuff, answer a question on Biochemical Engineering (I stole that joke from the lovely lady in gray) and the judges scribble things on a piece of paper.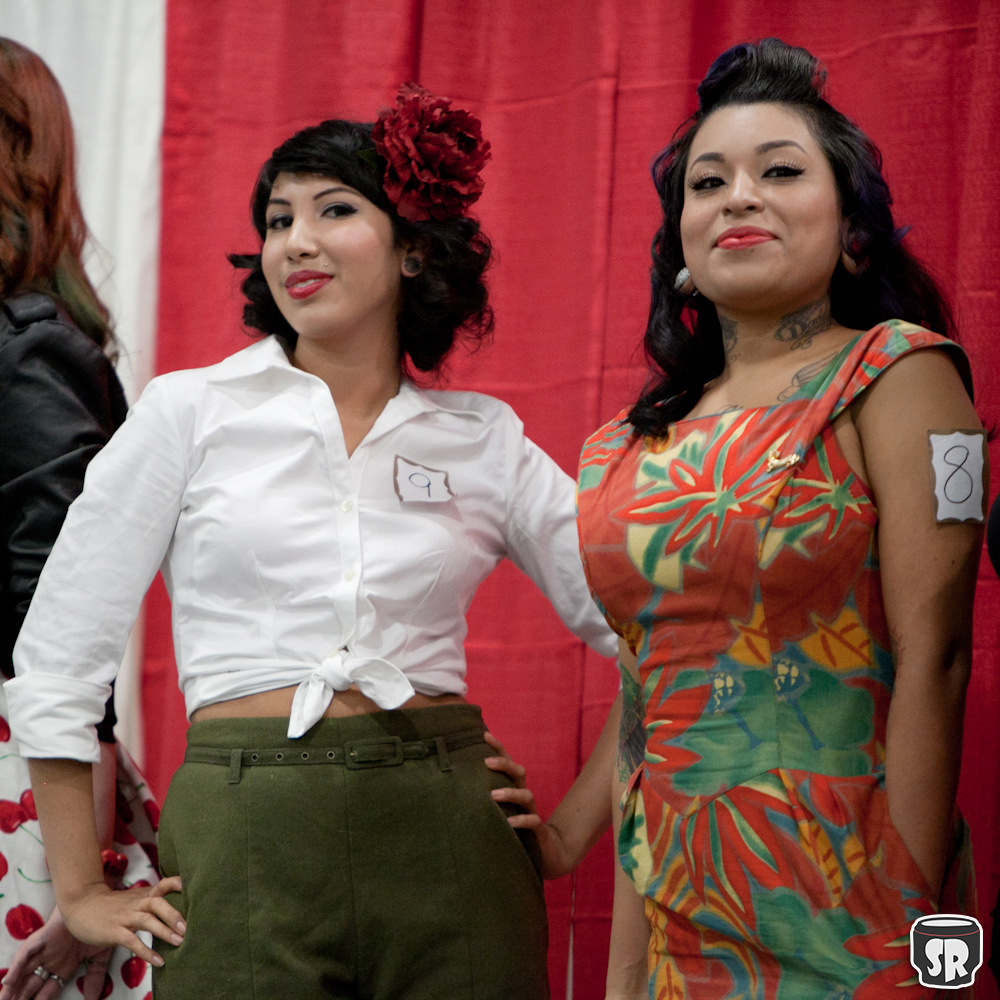 Judging was quick even though all the contestants were great.
Ta-Da~ Miss Autorama 2012. She got a nice prize package that included a magazine spread, cash, designer jeans and a 1st Gen Corvette made of diamonds. Okay, some of that.
It was a fun little show and I'd really like to check out another one in the future.
More pictures of the Pin-Up girls in the gallery, of course, but if you'd like to check out my photos from the Autorama car show, visit AutoEssence!