This time last year yours truly was living on a different continent. Specifically, I was on a 200 square mile island in the Pacific ocean called Guam. It's a tiny place without a heck of a whole lot going on, but it occasionally had its charm and I made a whole lot of great friends. Since moving to the land of the Whataburger (it's a Texas treasure, y'all!) and getting fat(ter) getting situated, I've been eager to show my fam some of the cool stuff out here on the mainland whenever they'd come to visit. Just so happens my baby brother from another mother Mikey flew in for a week, so we met up in Austin to check out Cars and Coffee on a Sunday Morning.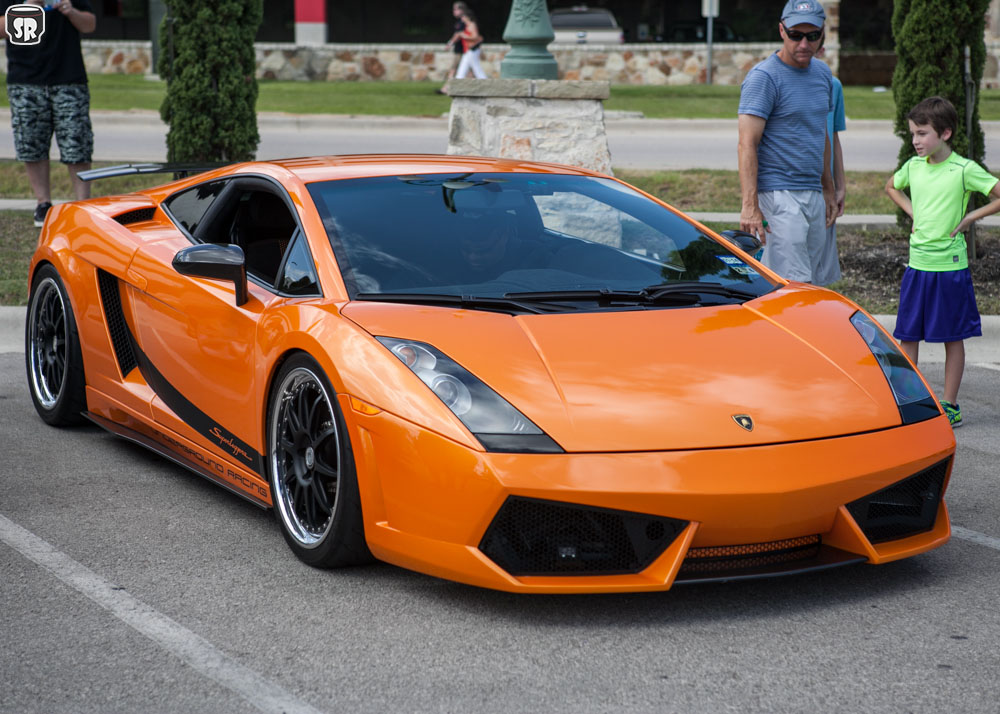 Originally C&C was just gonna be a place to hangout and catch up while drooling over sexy Italian girls (oddly enough, no models were at the show), but I'm the kind of guy who can't go to anything without a camera, and Mikey had a camera too, so… have magic box, will steal souls.
I flipped my lid when I saw my realistic dream car there, a 1992ish Toyota Celica GT4 RC (well, a replica maintaining 95% of the dopeness). The guy even got his hands on some power folding mirrors. Tempted to tag this post with #CelicaNerd.
I also saw my unrealistic dream car, a Ferrari 430 16m Scuderia. I was somehow less excited by the Ferrari though. Tempted to tag this post with #youknowyourearicerwhen.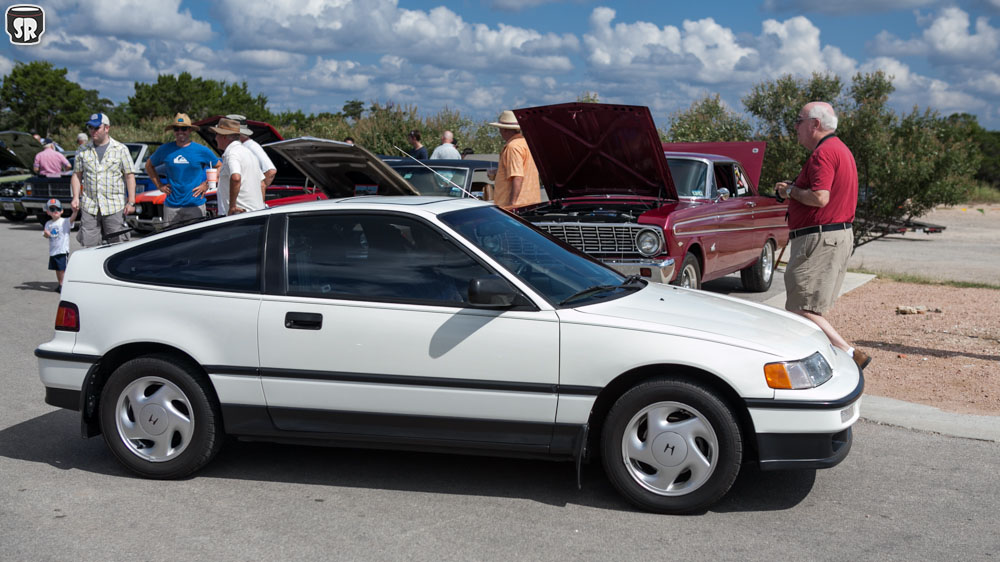 The rarest car there was probably this unmodified Honda CRX. There wasn't even an iHeartmyHonduh sticker on it. Unbelievable, I know; like National Geographic catching a Liger mauling a Unicorn.
I used to have a Miata and I loved the thing. They're such fantastic little toys that I still sincerely believe that the only cars that can boogie better than an MX-5 are…everything Lotus makes. While the Evora doesn't quite pull it off like an Exige or Elise, at the very least it smiles like a Miata.
I snapped a few more flix, but the dry 100 degree heat was getting a bit much for my brother from paradise, so we ditched to grab some lunch. Do check out the rest of the pictures below, but I'll definitely doing a follow up at an upcoming C&C in Houston.