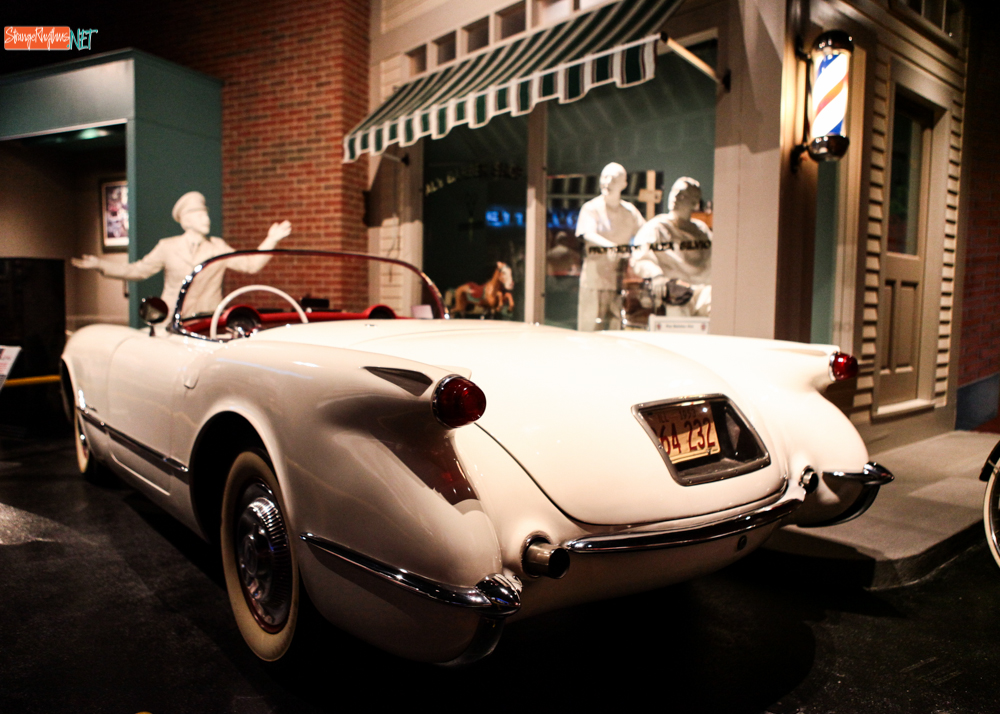 I had a job this previous weekend and the powers that be decided it would be more efficient for me to make the trip between Louisville, KY and Houston, TX entirely by driving. "No big deal," I thought, "I can dictate my own stops and breaks and take in the sights!" That is if I managed to figure out something notable to spend time on during my exit of Kentucky at the end of the job.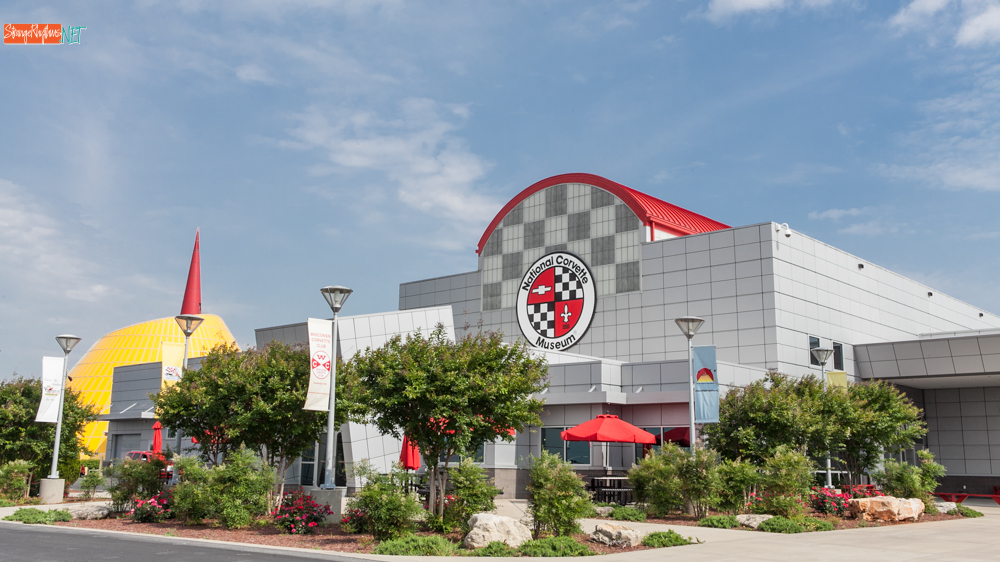 Oh, that's right. In Kentucky is the small city of Bowling Green. While the rest of the state is reputed for greased up chicken and horse whispering, Bowling Green is home to one of GM's assembly plants: The one that makes America's automotive sweetheart, the Chevrolet Corvette.
The Chevy Corvette is kind of a big deal. Almost like a midlife crisis poster child, it's that car one doesn't think twice about blowing a fraction of their 401k on. It pisses off the wife, but YOLO, we want a super car and this economy can't afford us a Ferrari at career's end.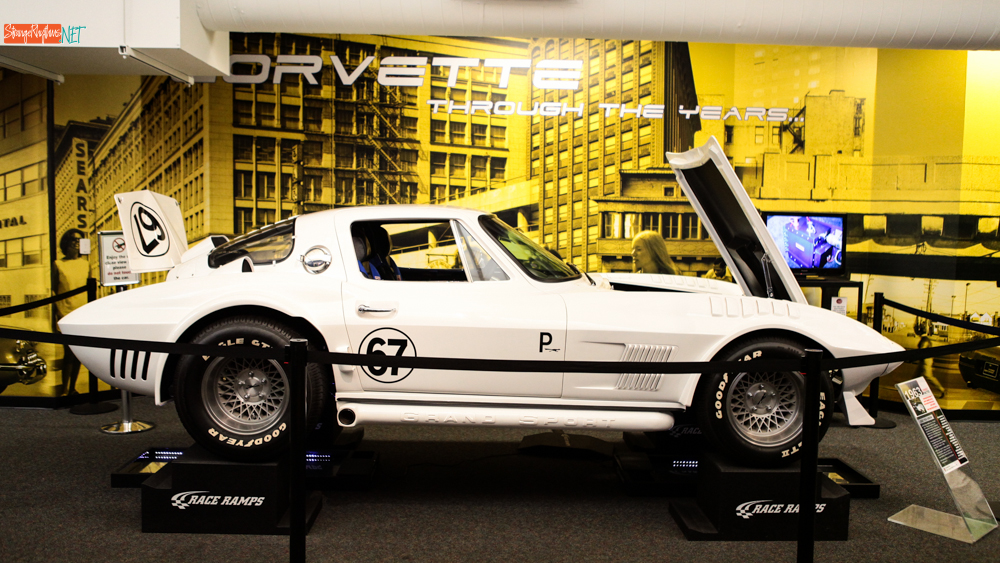 The museum considers itself non profit and a lot of the cars on display are loaners from private parties. This car in particular is the pet project of a man from Fort Worth, TX (or somewhere. I don't know, I'm not his biographer). The number 67 meatball represents how old he was when he finished building it.
A lot of the inventory also belong to GM themselves and are loaners because, as I learned over my touring the museum, GM is not bad at marketing this car. There were quite a few concept vehicles from the 90's on display and a few were simply futuristic beyond logic or style could excuse. But hey, if you squint your eyes, a little bit of 4th gen Camaro can be found in these jelly beans.
The museum had a lot of cut aways, diagrams and all sortsa engineering porn on display. This particular section is called the 2013 Formula D pick-a-part.
I really enjoyed the displays for the retired race cars. They all wore their battle scars proudly, being no less showy than the pampered garage builds and restorations.
However, there's a bit of an elephant in the room that I've been neglecting to mention this entire post. A few months ago, Bowling Green's National Corvette Museum was making rounds in a viral fashion for being the unfortunate victim of a rather nasty, uhh, sinkhole that opened up in the middle of their Skydome display room. I hope you can spot the chair in the corner because the size of this sinkhole is terrifyingly massive.
It swallowed more than a handful of cars The museum still actively displays them even though they're a little beyond the confines of merely being worse for wear.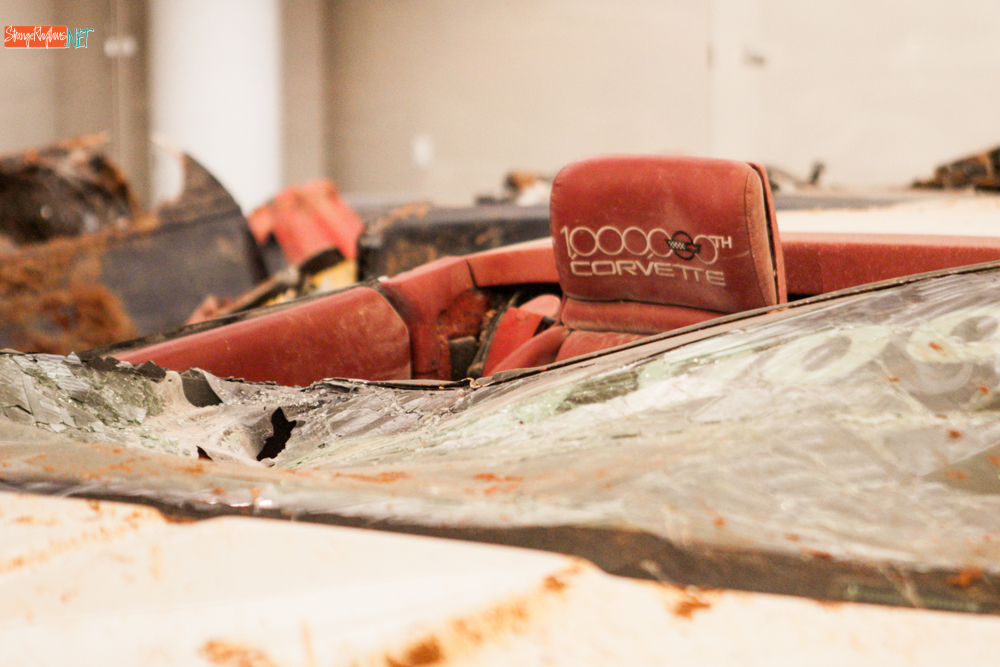 the 1 millionth and 1.5 millionth milestones definitely did not go unscathed.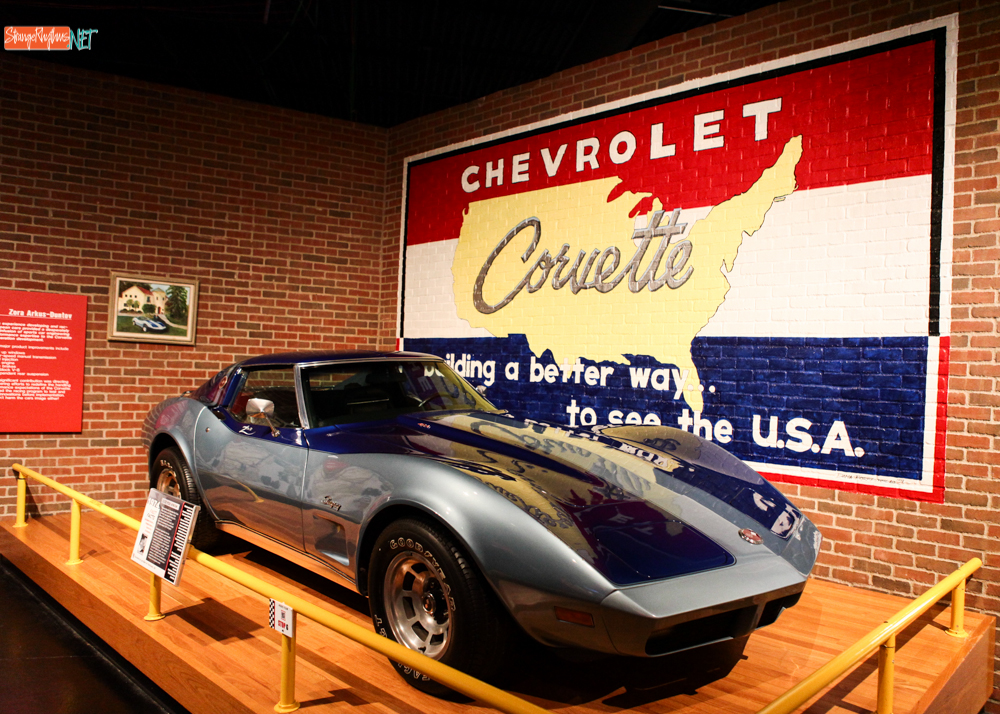 It was almost morbid how fascinating the cars are to look at after being aluminum canned by concrete and gravity, but I can't deny that they have a little more appeal when they're minty as evergreen.