As you know, the other weekend Matt Powers came by Mineral Wells, TX to join in on all the drift fun at Lone Star Drift. Well, while he was in town, Aaron Losey worked with Harris Hill Raceway to see if we could get a play day going for him and a couple of LoneStarDrift's top drivers.
I volunteered to help grab some video footage for a project that Aaron was working on and also happened to take a few snaps in between.
The day started pretty slowly as almost everybody's car needed working on.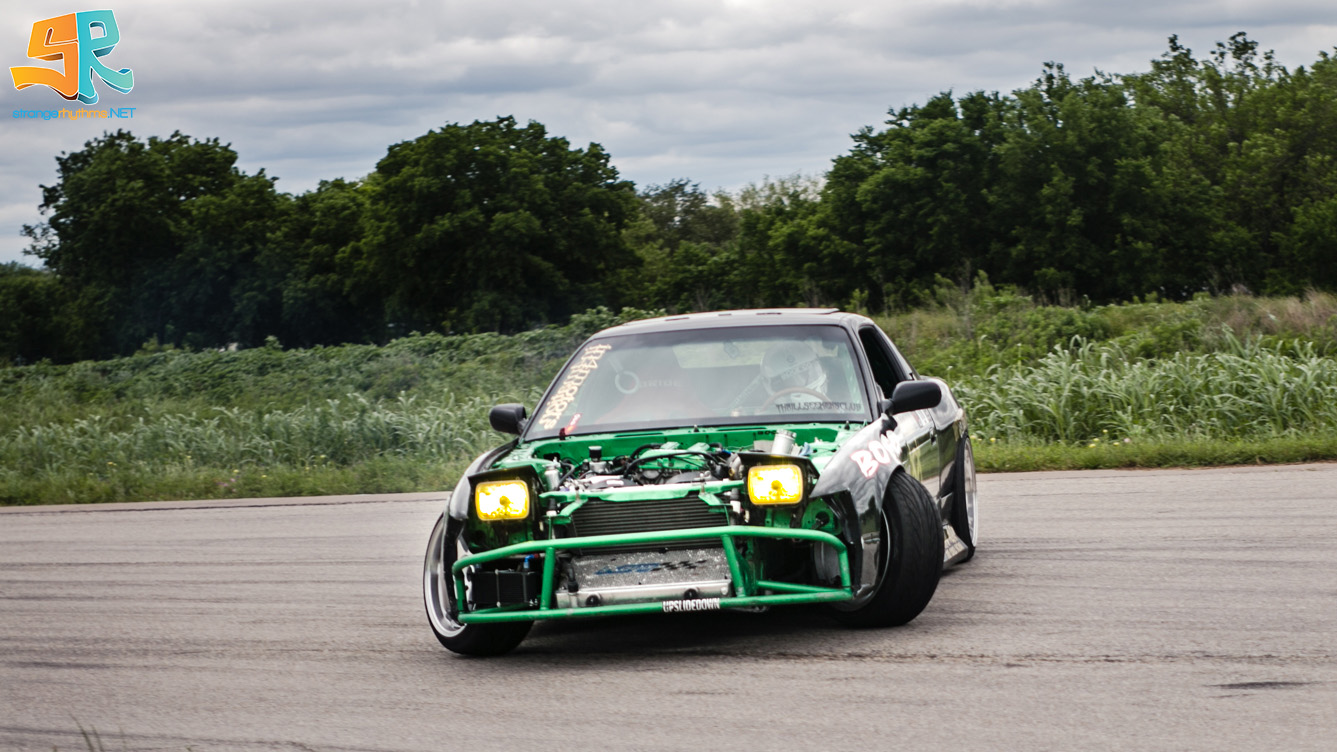 So I hiked down to the course and camped at a clipping point near the pit exit to see if I could catch the few who were already up and ready to go.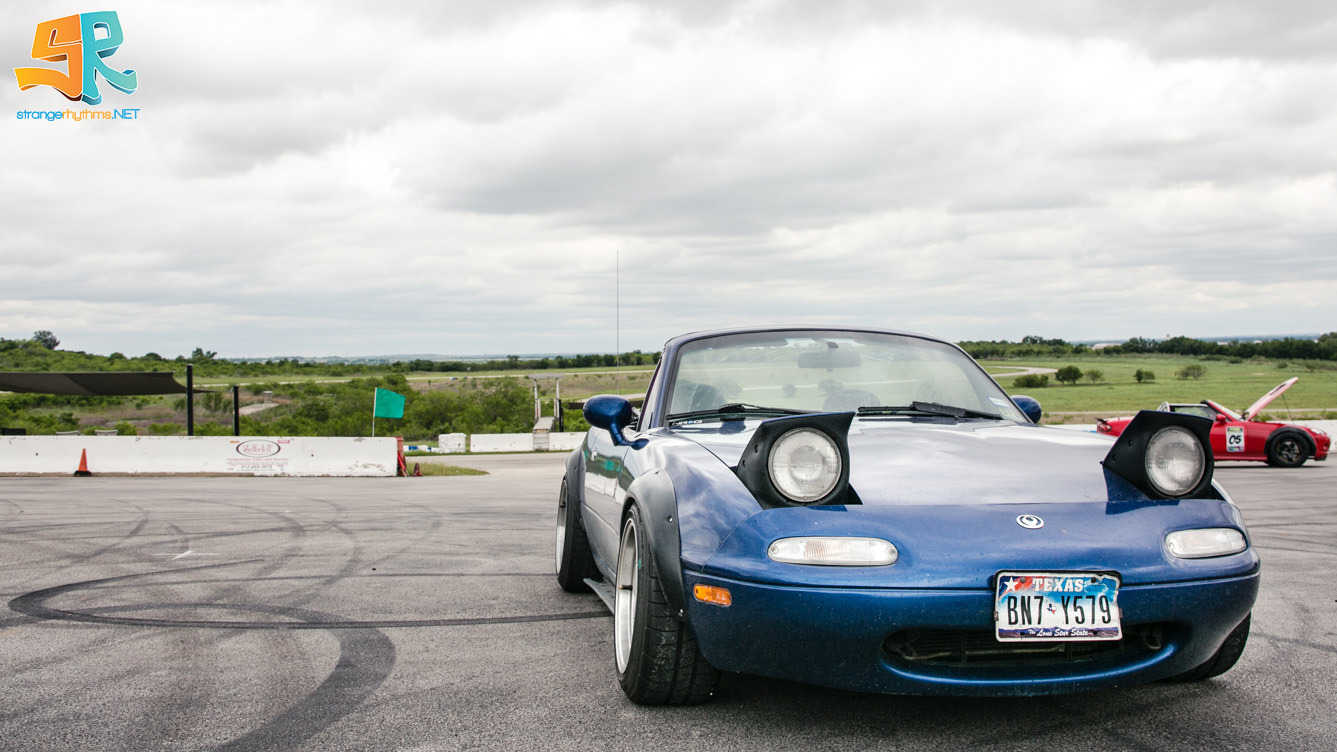 Unfortunately, I was almost immediately ejected from the hot areas by Harris Hill staff, so the only action shots I got from that point was a ride along with this camera car miata.
Of course, given the speed difference betwen Matt Powers car and a stock NA, chasing was a battle in itself… which my driver enjoyed to the fullest extent. The G-forces he was pulling on H2R were so intense I could only think to keep my camera from slipping out of my hands and fired blindly over his windshield as Matt Powers kicked mud, dirt and melted rubber onto my lens.
Everyone had a blast out there, but the elevation changes were so drastic that the course, though lower speed, proved quite difficult.
Some drivers had a few more tires off course than others.
But good times were had regardless. It's not a lot, but do check out the gallery below! I'm definitely looking forward to the next Harris Hill Raceway visit, and believe me, I got plans on how to shoot it this time haha.