A while back StrangeRhythms donated a small photoshoot to NonStopTuning that they could raffle off at their Happy Teahouse Car Meet. A cool group of car enthusiasts (of course) from east Texas just happened to pull that ticket and we set a date.
The deal with NST was that I'd do a photoshoot for a random person who pulled the winning StrangeRhythms ticket in the raffle. For the sake of objectivity, I described the prize as 2 hours of time with a StrangeRhythms photographer to be used for photographic purposes. In my head the likely outcome was that I'd spend the afternoon shooting one person's car. As it turned out, a representative for an entire car club won the ticket. Though daunting at first, 2 hours is 2 hours; let's see what we could do.
The original spot we had planned for was an open lot by the Port of Houston, but whoops, Google maps turned out to be a few years out of date on the streetview and that open lot had turned into some monstrous concoction of industry complete with no trespassing or recording device signs. Having already driven half an hour out of our ways, we settled for a nearby warehouse lot that felt slightly more welcoming.
It had been raining all day, but I set our shoot start time for a time window that weather.com insisted would be clear. Never do that. Water on the lens that I failed to notice resulted in a lot of throw aways, but a few times it was something I could live with.
We approached things with an assembly line kind of style. I tried different pieces of glass with each car and went for a little different style each time. These guys all had such cool builds that I kinda wish I got a little more time with them on individual basis's to really explore scenes with each car.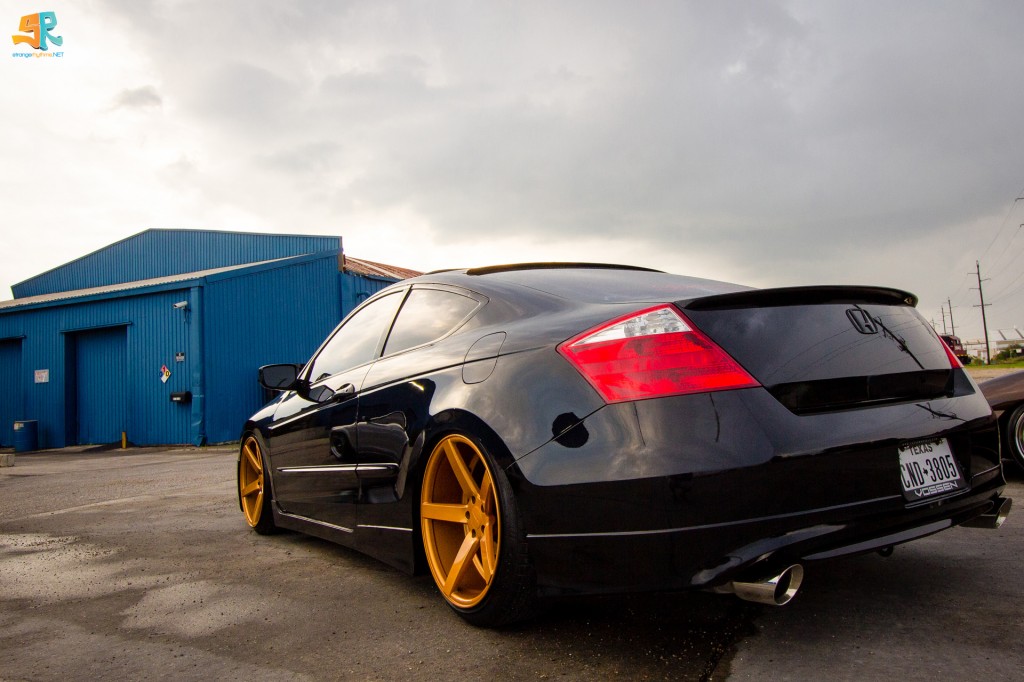 You can catch this group of neckbreakers cruising Houston's East Side and popping up at the hottest shows and meets, and I cant wait to see how their builds evolve.