Okay, so I did a bad job of treating the off season like an… off season. After just a little bit of scrolling the front page it's fairly clear that I still drove and shot a few drift events during Texas's really confusing winter months.
Honestly, off season should be called the Lone Star Drift reload period. It's during this time that Aaron and his guys take some time off to travel and explore some new curve-balls to throw at the series. The big news this year is an unconventional competition format going into the well-aged Formula D Pro-AM as well as the Sophomore year TXSL series. At first mention it was met with a lot of confusion and a little bit of apprehension, but in practice it's proven itself to be just the kind of shake up that the season needed.
If you're unfamiliar with how drifting competitions usually progress over a weekend, they can be broken down into two major parts. The first part consists of qualifying runs where drivers do individual solo passes through the course. Each run is judged for points based on line, angle, bribe, favorite band and who they main in Street Fighter 5. This criteria is applied to the whole field until the 32 highest scored drivers go on to the second part of competition. It is this second part where they tandem battle each other for grassroots drift supremacy.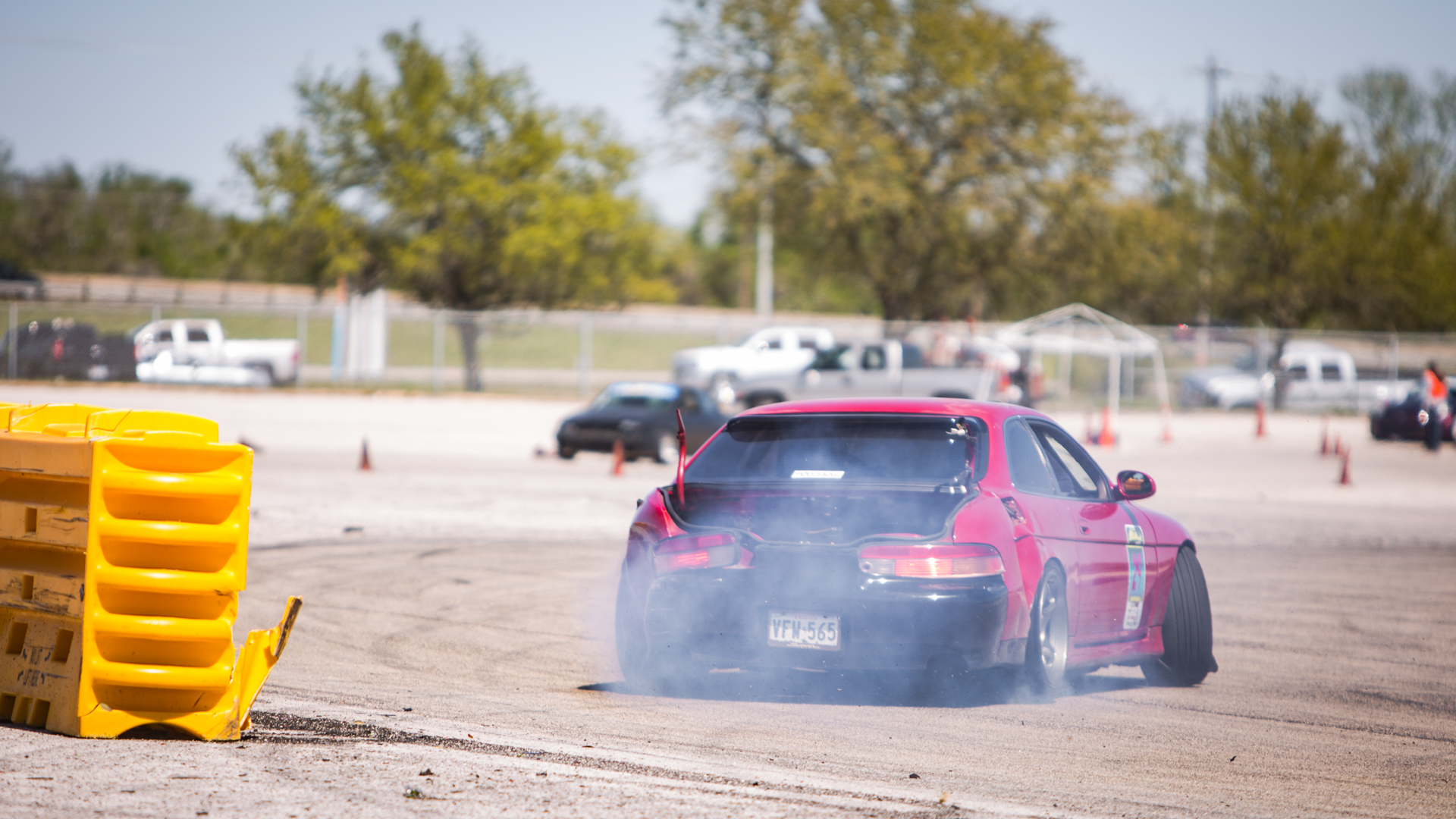 It's the way it's been done for years, but it's always had two problems. One, it takes forever. Each qualifying pass gets two tries, and with a sizable enough field, that could easily go over two hours worth of solo runs. A lot can happen in two hours. More adversely, very little can happen, and that can mean a lot. Sometimes the issue brought by back to back subjective evaluation is that one competitor can skew the outlook of another. If there are 50 drivers going back to back to back over the course of two hours, it gets muddied even further. The judges are only human and sometimes they can't help but compare a succession of entrants. This is opposed to the idea that each run gets scored on its own merit and quantified based solely on its own objective performance.
The second problem is the idea of qualifying itself. Ultimately, qualifying is just a means to surface that weekend's creme de la creme. The actual competition is the tandem battles where the drivers test their mettle against each other. The winning factors on which THAT is based has a fair bit of overlap with qualifying's judging, but is easily overshadowed by other criteria like aggressiveness and the display of control to follow and predict an ever changing line and not just an ideal one.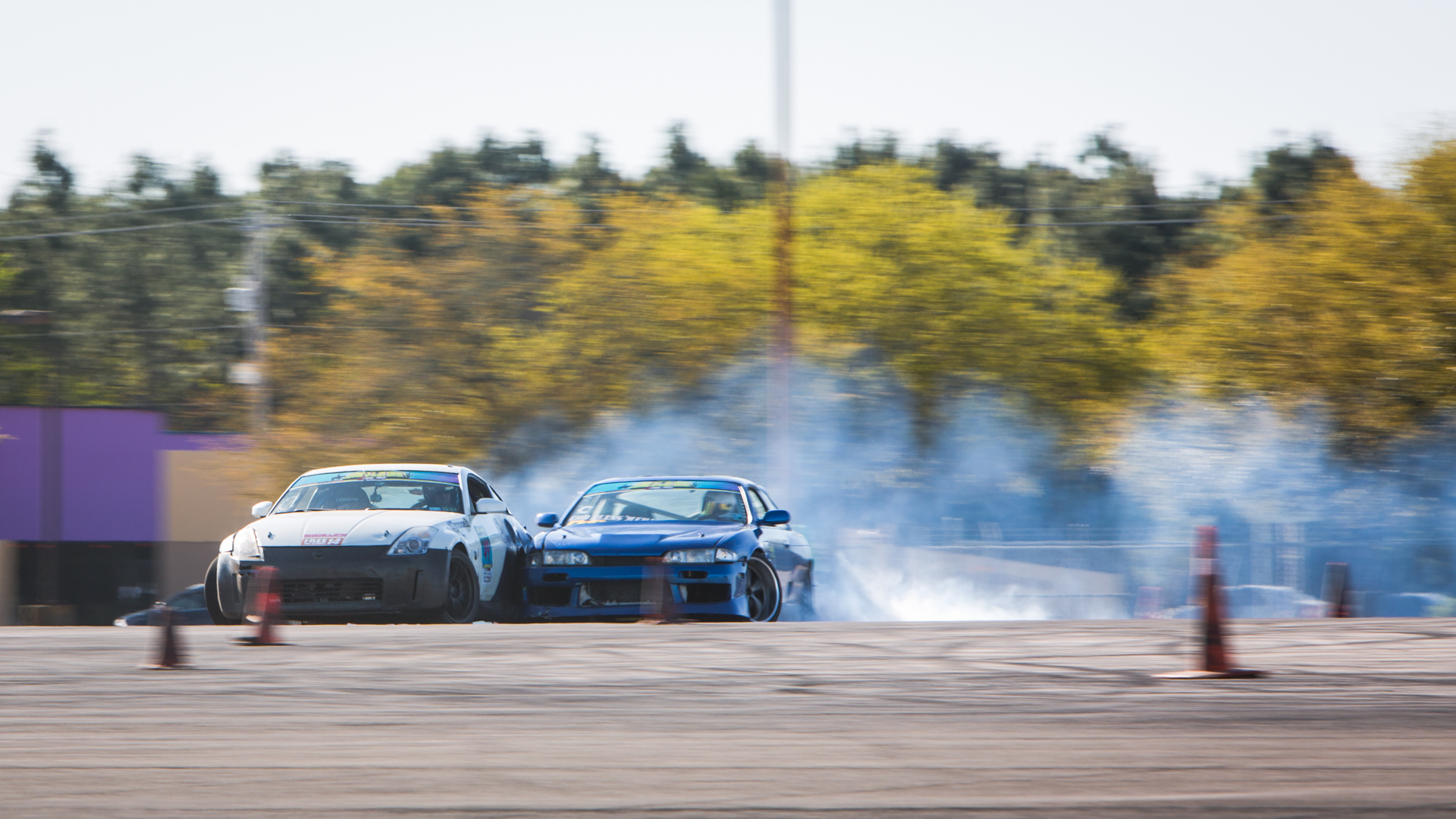 It's those last differences that makes the competition such a must watch portion of the weekend. So much so that its actually crazy that it took this long to think of turning competition into a gauntlet on the ranking boards. For details on how that works, check the official video here. But for the short and sweet, it's a format that breeds the battle preparedness of the low rank drivers by throwing them into the fray of battle right from the start and increasing their tandem experience more as they continue to win over higher ranking drivers in the series.
I wasn't able to attend the first day of round 1 and see how the competition format affected the TXSL drivers, but i did get to do a bit of spectating of PRO-AM on Sunday and it was definitely more fun of a show. I'm eagerly looking forward to the rest of the rounds as this season has kicked off with a bang.
Check the gallery below for some snapshots I snagged in between sessions of getting my own seat time. And do yourself a favor and follow LoneStarDrift on youtube for what are easily the coolest automotive videos you will ever see!