Ahhh, Gulf Greyhound Park. To some it's known fondly as GGP Sportsland. It ain't Ebisu but if you hit that crest in the lot at the right speed and your car's stancey enough, you can pretend you pulled off the rumble strip jump drift. For me, it was where my drift game began. Not just the location of the first time I attended or shot a U.S. drift event, but also where I myself started learning to drive. Just over a year ago I began drifting right here at Gulf Greyhound Park, and this past weekend, I got to watch some others get their feet wet for the first time as well. Specifically, the track was host to a three day Drift Clinic organized by Lonestar Drift, and I was eager to see new faces and cars.
Of course, it was not just a learner day for new people, but it was also your everyday non-competition drift event. This provided a comfortable environment for series regulars to hangout, relax and get a few laps in without worrying about holding up the line for too many of the ProAm guys.
I missed the class sessions on Friday, but was able to come hang out and take a few pictures on Saturday.
I mentioned that the ProAm presence wasn't as dominant as in the competition season, but oh you better believe those guys were out there doing work.
Putting in a lot of work actually. Never thought I'd say this, but I almost wished they could take it down a notch sometimes. That tire smoke pollution is some serious Formula D shit. Lightroom's dehaze slider got mad use this session. ?
I also saw a bunch of familiar faces like the fashionable sedans of EssenceGarage. Dudes even park stylish. For sure not mad at that.
Was very nice catching up with out of town friends that I only ever hear from on drift days. It's our bonding weekend, guys.
There were more than just a handful off guests visiting, but they were far from being in the learner groups. This S14 was cleaning up all day. I love seeing immaculate builds like this and more so when they're swinging around like mad.
While few drivers were drifting in tandem over the weekend, the lines kept cycling through pretty quickly. Still, it was nice to see the solo runs occasionally broken up with some door banging.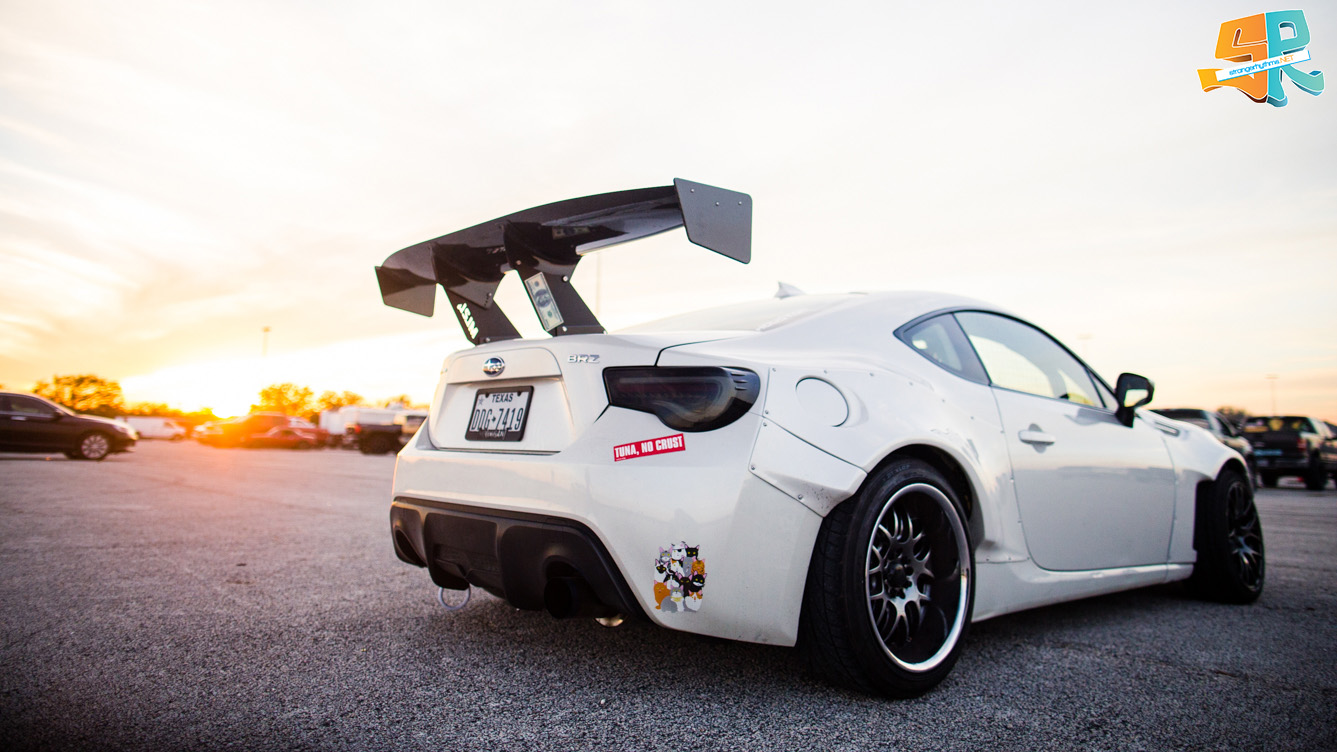 My Saturday ended with me tagging along to help get my friend's Subaru towed home from the track. I mostly just pointed at stuff and held a cellphone flashlight (what's new).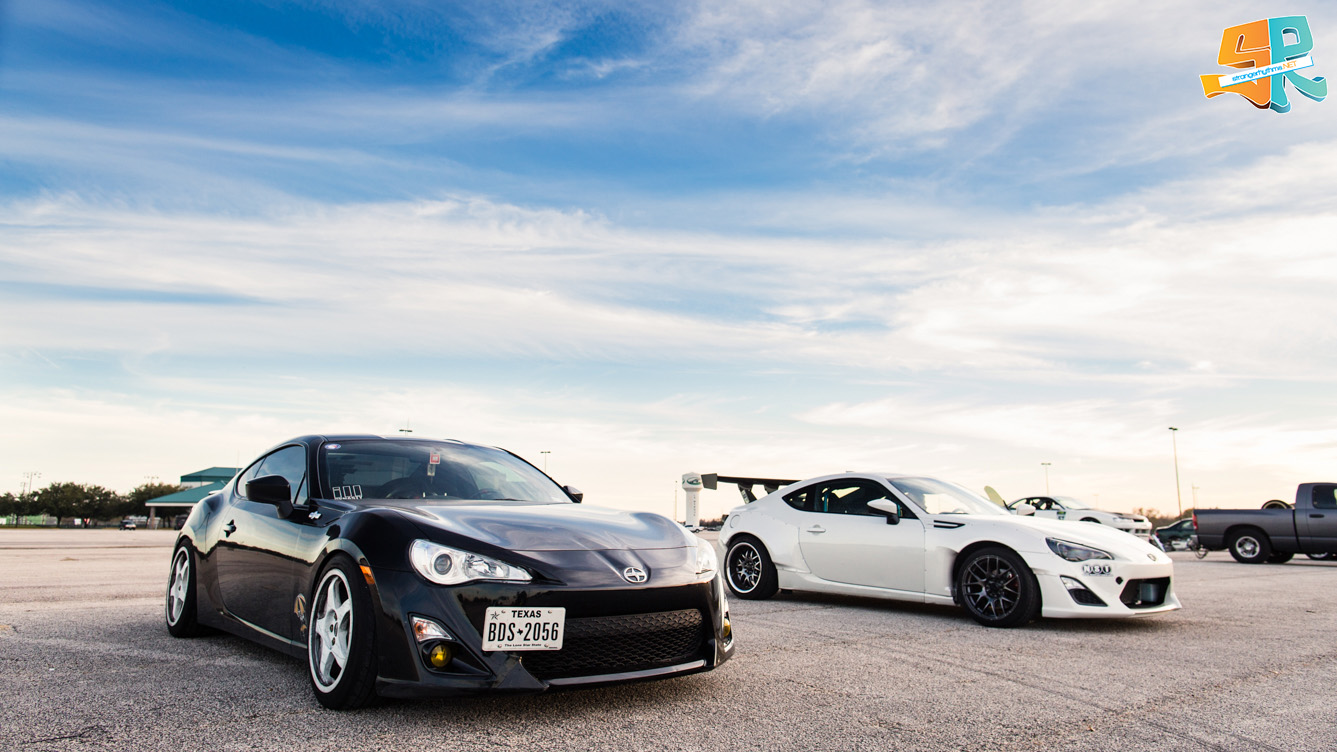 Sunday I got behind the wheel to burn some tires of my own. Action not pictured because I haven't figured out how to shoot myself drifting yet.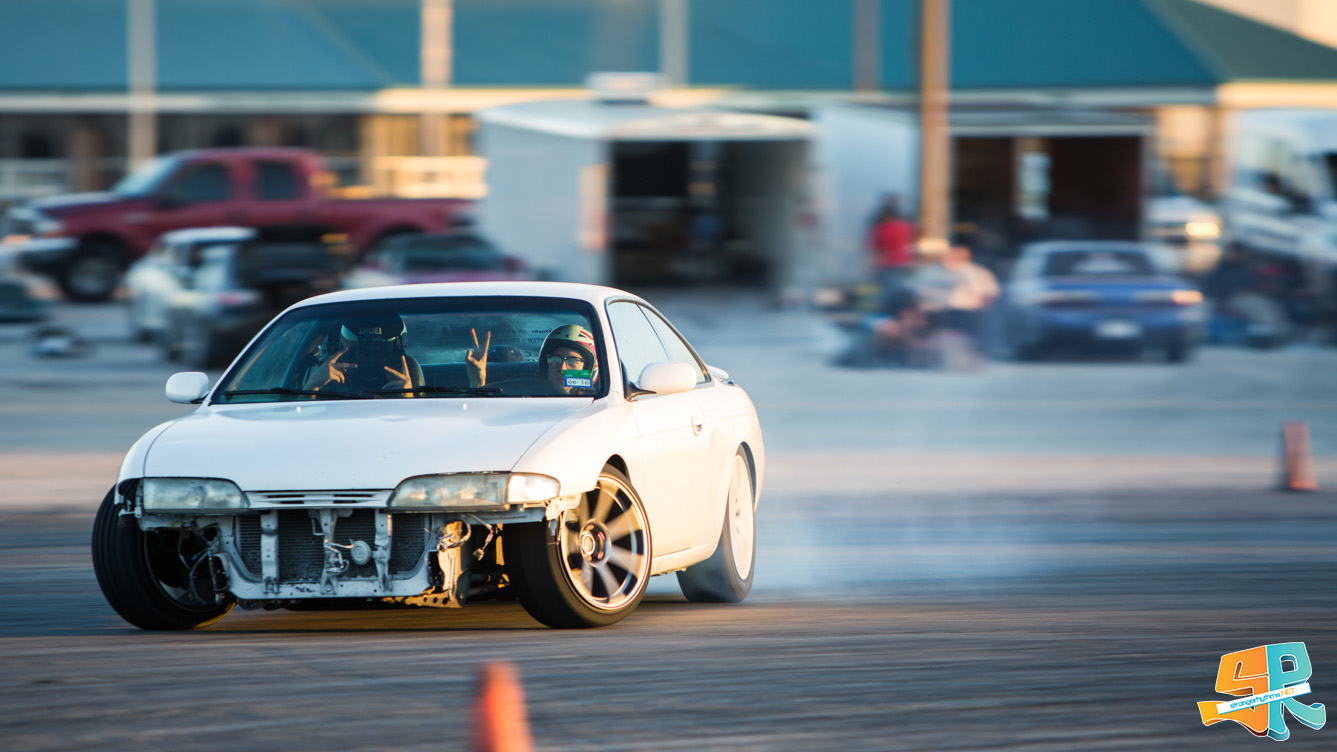 Well, actually, I didn't do much shooting at all on Sunday. Such a shame too; everyone was pretty photogenic this weekend.
I had an amazing time though. Many shouts out to Aaron Losey for taking some time out to help me setup my car and work on my driving. And of course him and the rest of the Lonestar Drift guys for always putting on cool events to drive at.
Check the rest of the snaps in the gallery below!