It's no secret that I've been drift motivated lately. Not much else has crossed my mind in my spare time. So while these skid racing posts may be taking over the front page as of late… you'll just have to deal with it; I run this ship. (xoxox)
But for those of you who cannot deal, but still inexplicably clicked to continue reading more, rest assured, this is the final round for this season of Lone Star Drift's pro am competitions.
The points race up till now has been a bit ridiculous. Josh McGuire has held onto a disparagingly large lead, leaving him to sit in first place pretty comfortably.
Even with this in mind, I made a comment on instagram about how Dewayne Ramsey was still my favorite to take the series. (Side note: Holy crap, SR has an instagram now?! Hipsters!)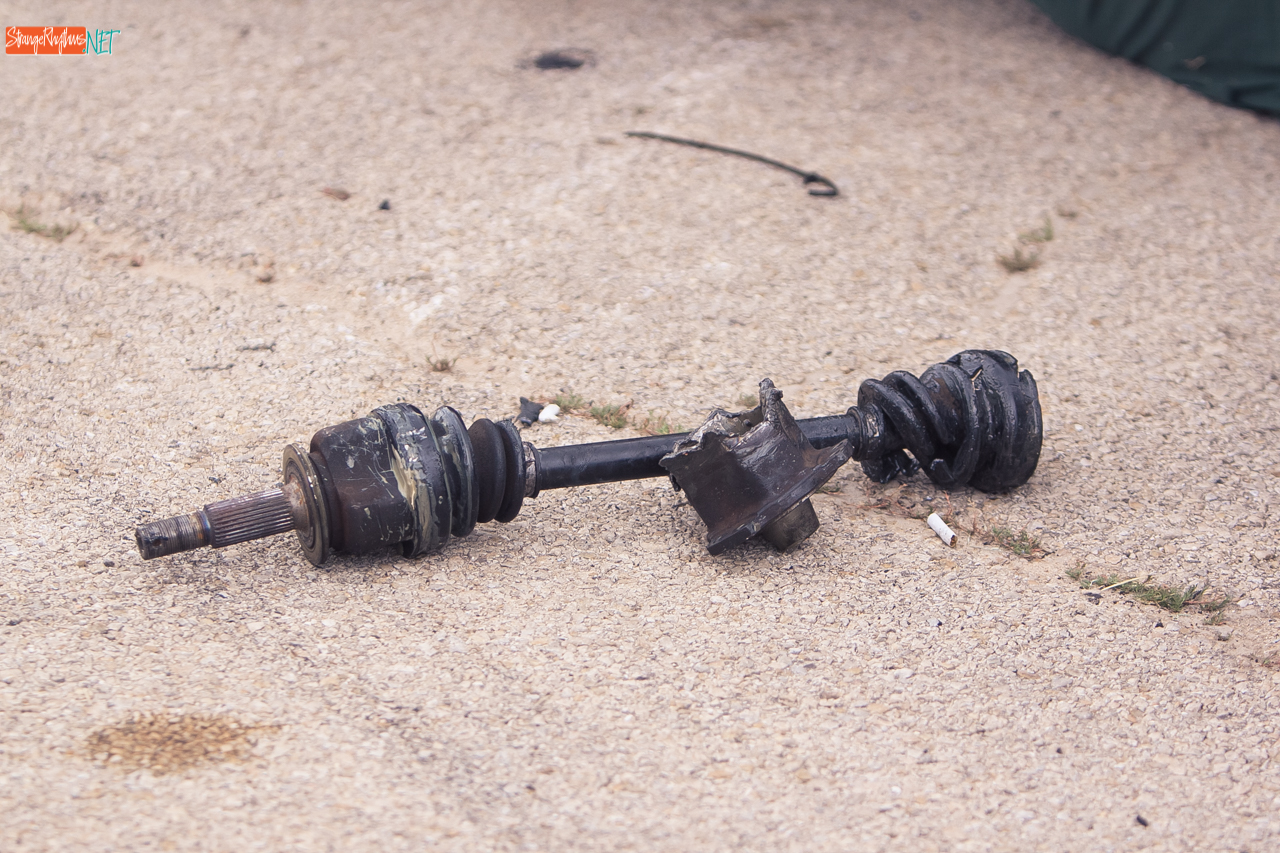 Jinx. Yeah, apparently Josh broke his rear end somewhere between Saturday afternoon and Sunday morning.
This ultimately led to him not being able to make it to competition, thus costing him the round and jeopardizing his point advantage. Right behind Josh was Mario Gomez who had… sold his car since the last round of ProAm. At this point I realized I was in possession of a very particular set of psychic abilities and things were falling into place in the oddest manner.
Then Aaron Losey spiced things up by entering competition in the newly reborn version of his old XDC car. Never having seen Aaron actually drive competitively with my own eyes before, watching him battle through top 8 all the way to finals had me convinced that he was Lone Star Drift's equivalent of Final Fantasy 7's Ruby Weapon. Yes, you're gonna have to Wikia that reference.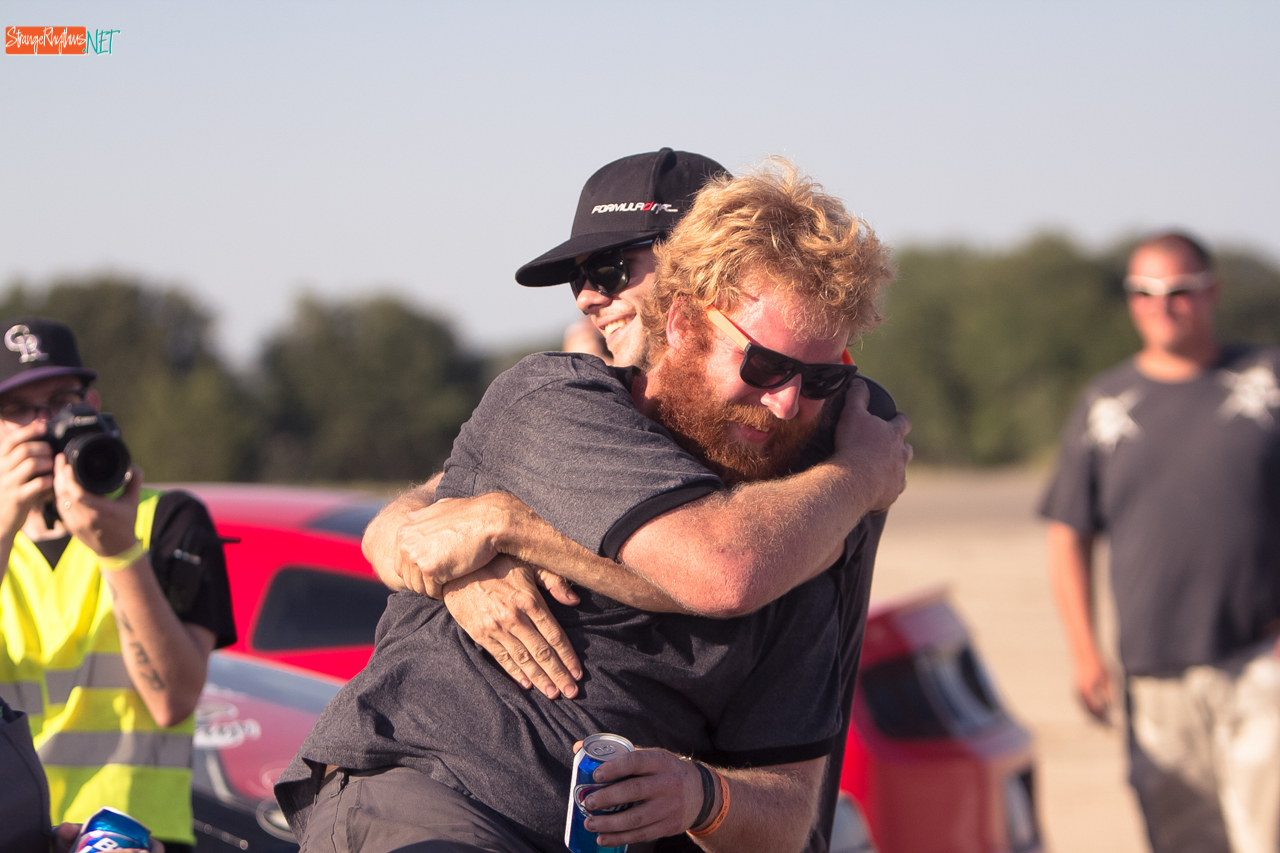 In the end DeWayne took the win because Aaron Losey passed during his chase run, but it would have been a trip to see him take first. It was obvious that Aaron's motivation for driving was to please the crowd in place of the couple absentee competitors, but no mistake should be made, he went 100 with his signature aggressive tandeming.
Unfortunately for my future career in fortune telling, Dewayne wasn't quite able to surpass Josh for the No. 1 Rank by winning this round of competition alone, but I'm sure it must have been a major nail biter for Josh as points were being tallied.
There was more to this round than pro am competition though. Every year, one round is considered a Tyler Cox memorial event as a dedication to one of the original top drifters of the Lone Star State.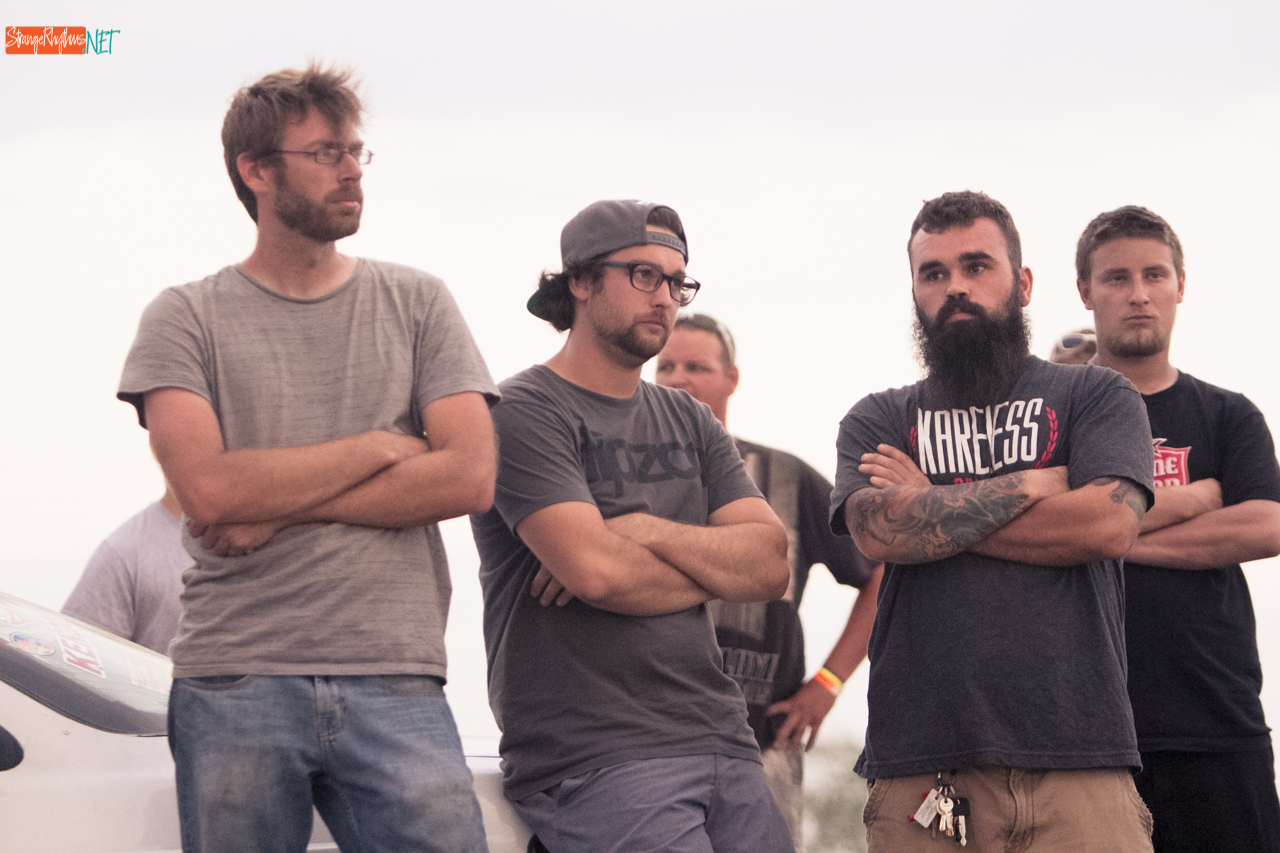 Drifters are such hard ass punks 90% of the time, but you could see the emotion in their eyes and love in their voices when they reminisced about Tyler Cox.
At dusk a few drivers ran a 3 car train and spread TylerCox's ashes along the course in sideways motion.
People from all over the country came out to this weekend and it really was a big affair.
Beyond that, some D1 drivers even flew over from Japan to bang doors with the yankees.
And everyone got schwasted on Saturday night. Party.
I had a great weekend driving and shooting. I usually cull the gallery down a lot more, but screw it, enjoy.