Non Stop Tuning is a company pushing car culture in a big way for Texas. With a few cars in Formula D's pro series sporting NST slaps, the company has more than a couple valid reasons to celebrate at the beginning of every drift season.
NST Kicked things off with their Happy Tea House car meet. It's been well received previously and Friday night was no exception. For some rad photos from NST's Teahouse meet check out AutoEssence.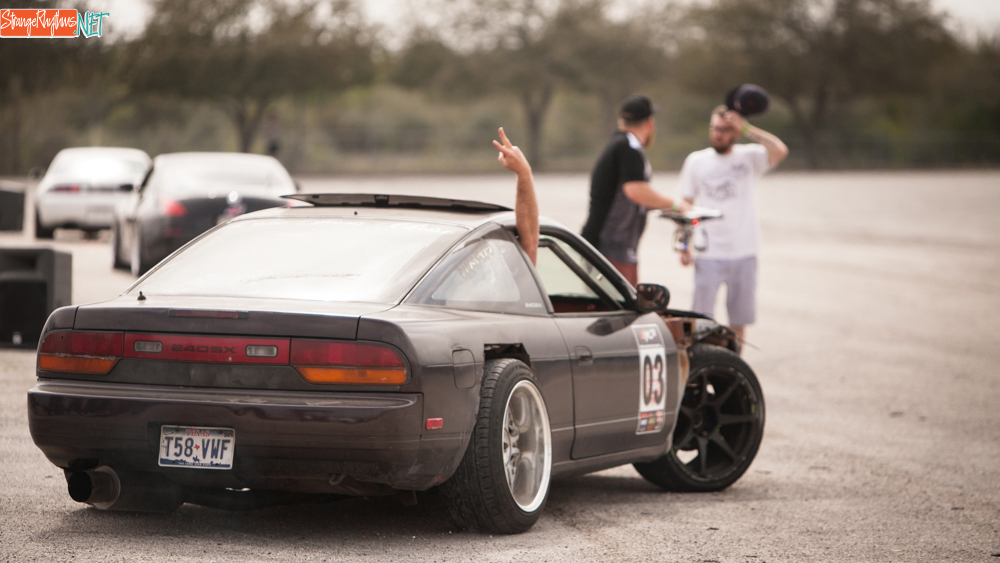 The next morning was the beginning of Lone Star Drift's first round for 2014. It was more of a practice, test and play day than anything else.
While not uncommon for me to be on the track on drift days, it's usually behind a camera and not a steering wheel. Yup, for once I was doing more with the Scibaroo than hardparking. Unfortunately, during the day I learned that I've got a long road ahead of me before I can bang doors like the big boys. In any case, voiding my warranty has never been so satisfying.
The guys who knew what they were doing though? Hella excellent. Oh, yeah, Pro FD driver Nate Hamilton came down to play. That was pretty cool.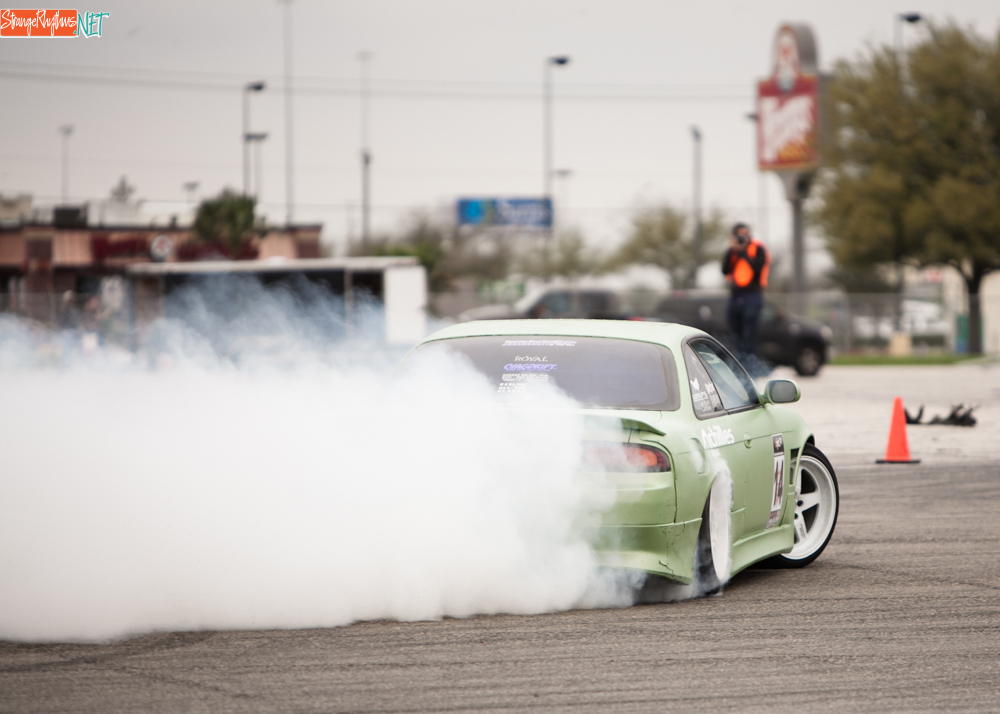 Out of my few shots this weekend, my personal favorite is this one. Nothing complicated. Shutter claps fast, tires die slow.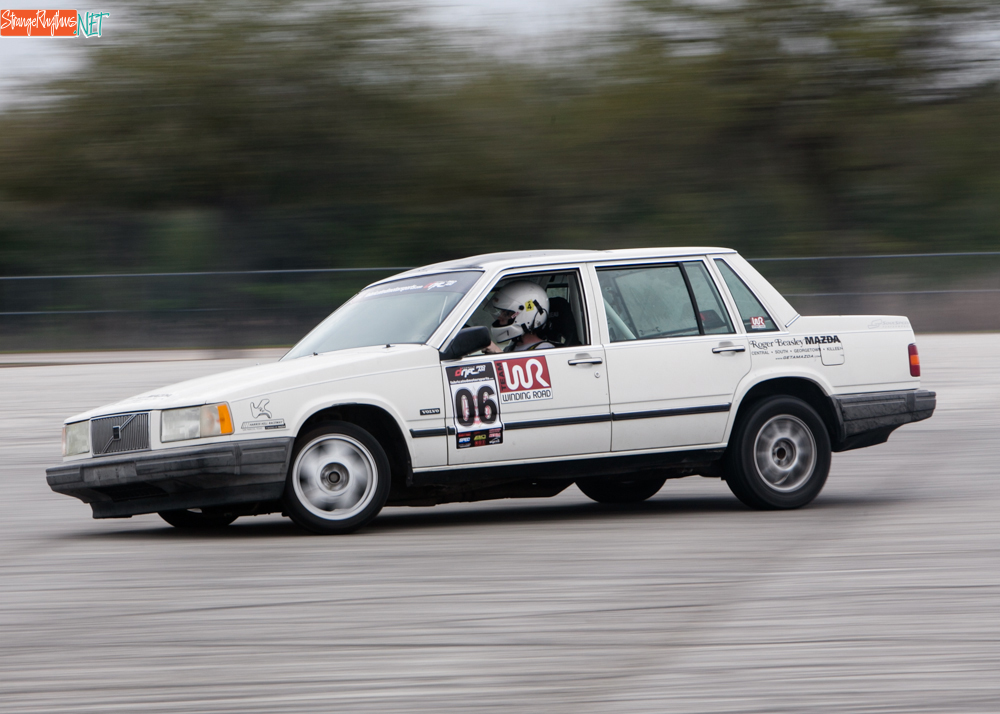 Favorite car? DRIFTVOLVOFTMFW. Thanh can vouch for how excited I was when I first saw this car hanging mid pack in a five car tandem. If there were ever proof needed that drifting is a driver's sport, this guy's got that on lock.
On day 2 was NST's car show. Turn out wasn't as big as one would hope (burnout from the massive car meet on friday, maybe?), but ya can't argue with the quality of the cars on display.
I spotted homeboy Koshi's green machine parked just outside of the show. It was the first skyline I've ever gotten to ride in, and I love seeing it sitting clean with it's dopeness stuck at 11.
Around that point the weather started to take a serious turn that I wasn't dressed for. I stayed to catch the winners of the car show, but ditched before the drift competition finished.
Wayne stuck around to snap a couple flix though (he took this one!), so if you haven't seen em, you needa get to it!
As usual, check the small gallery below for the rest of my stuff, as well as over on AutoEssence. For now, I'll be getting my car prepped for round 3!