Lots of… car.. things have been happening lately. It was kind of odd until I realized that.. it's March. With the change of the seasons new things approach. Just as many have packed their cars away for Winter, giving their vehicles much needed pampering and credit cards a much needed break, with the advent of spring everything changes once again. The grass thaws, the air warms and a year of car life begins again.
Happy Teahouse is NST's venue of choice and they are always gracious to host. Life returns to their Friday night as the meet resumes it's original programming.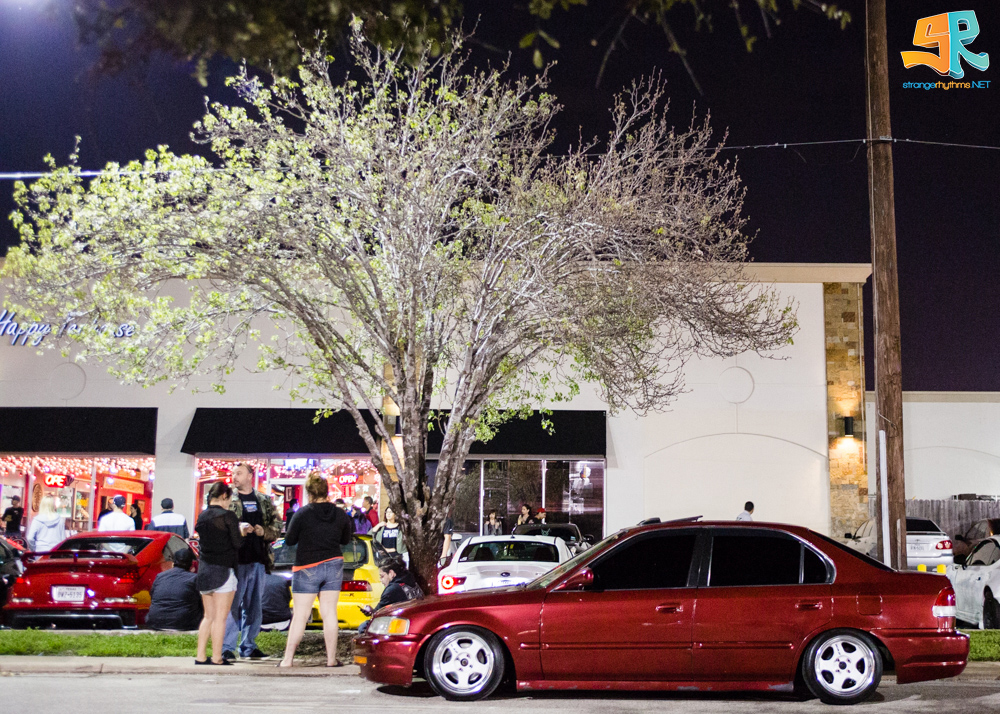 Usual suspects and new comers alike popped up, eager to display the fruits of their winter wrenching.
The MR2 guys were out in healthy numbers and I can't say I can recall an MR2 I didn't love. I've also noticed that these guys enjoy these particular parking spots a lot. I have half the mind to ambush them next meet with light stands and strobes for fill.
Most of the Miata guys showed up after I left, but I'm always happy to see any of them come out.
Some really nice machines were out there (as usual), and now that spring is here, it's only going to get better. With TX2K right around the corner, gear heads are about to find this March and the year that follows as quite the treat.