A couple of weekends ago RedBull Energy was in town and put on Urban Rhythm, an awesome BMX show set on a city block turned dirt/vert course colored up by many of Houston's talented writers and painters. When the stage was complete, dozens of cyclists and extreme sports fans braved cold and muddy weather to glimpse some sweet jumps.
The playground decoration project was led by GONZO247 of Aersosol Warfare.
The Barrels and dumpsters that served as the topography for the event were dressed up in ink well before the show began, but artists attacked it as guys were hopping in, out and on them as well.
Rider Hucker Clark was the big name on the ticket and also one of the people pushing for the event to happen.
He and a half dozen riders owned the course AND the air above it.
There were huge verts all over and these guys weren't afraid to risk spilling out of them.
I know nothing of BMX, but I love cycling. I'm still coming to grasps on getting my hybrid's bunny hops off the ground and these guys are out here swatting tree branches.
A little while later in the night I went across town to check out Gasoline Energy's party and car meet at the Teahouse on Westheimer. They were celebrating the debut of their new magazine and the conclusion of the rookie year for their sponsored Formula D drivers Josh Steele and Will Parsons. With a dozen energy drinks pushing teams in motorsports, you'd swear the cars are getting a mixture of ethanol with 10000% the daily nutritional value of vitamin B12 (with guarana flavoring!)
Lots of people showed up for the meet, and I honestly didn't expect it to be as big as it was. The bubble tea at Teahouse is fantastic though, so I'm guessing that was the draw.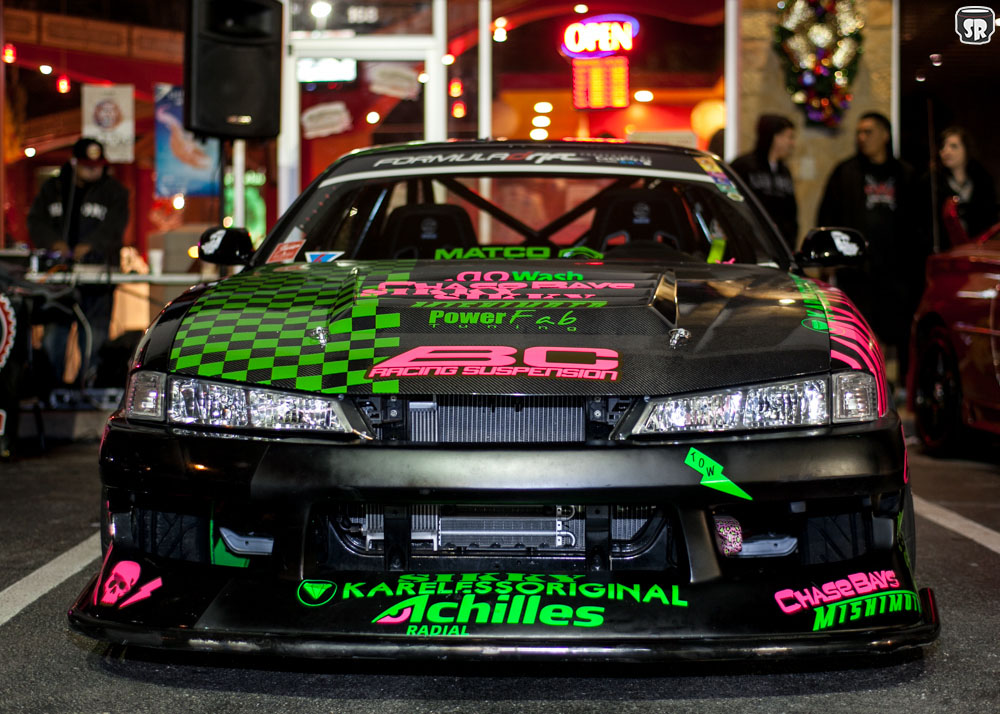 Josh Steele and Will Parsons were out there signing autographs and they brought their smexy chariots with them.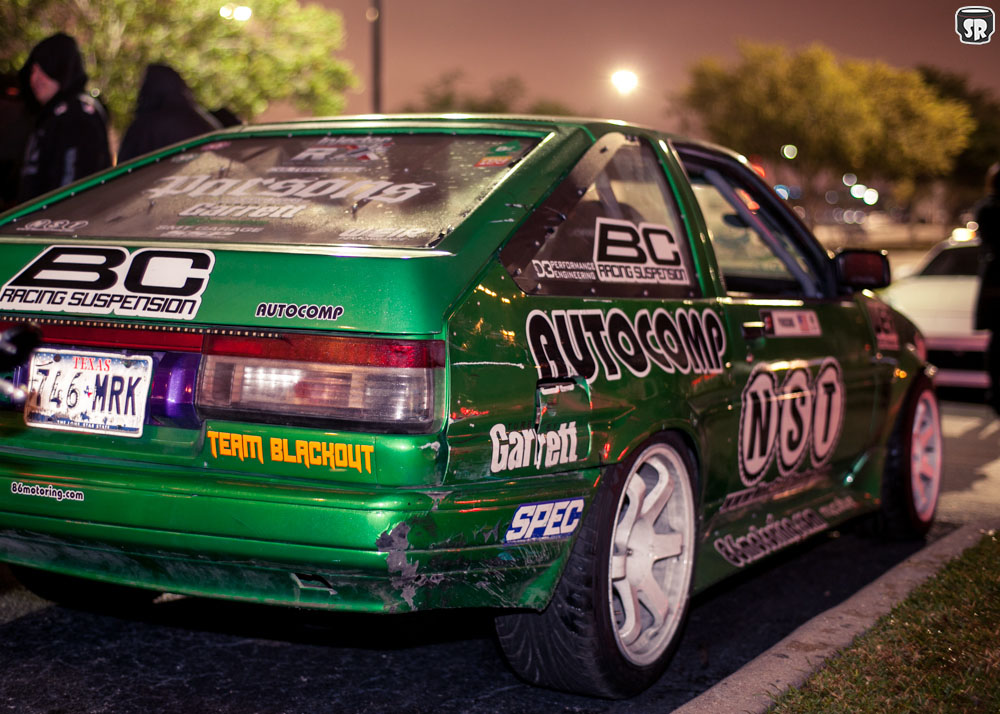 Will Parsons was a strong contender for Rookie of the Year and I think the fact that he's rocking a Pro FD car that still has street tags on it speaks volumes as to why.
On the car meet side, Houston's usual crews made it out. Houston86 rolled well over half a dozen cars deep, you wouldn't know the FR-S and BRZ came out just a year and a half ago.
I spotted a bunch of head turners I hadn't seen before as I walked the lots.
When rides look this good, I think the only thing that separates a car meet from a car show is how much time they spend on washing it beforehand.
Either way, people were mingling, slurping bubble tea in 40 degree weather and generally having a good time in good mechanical company.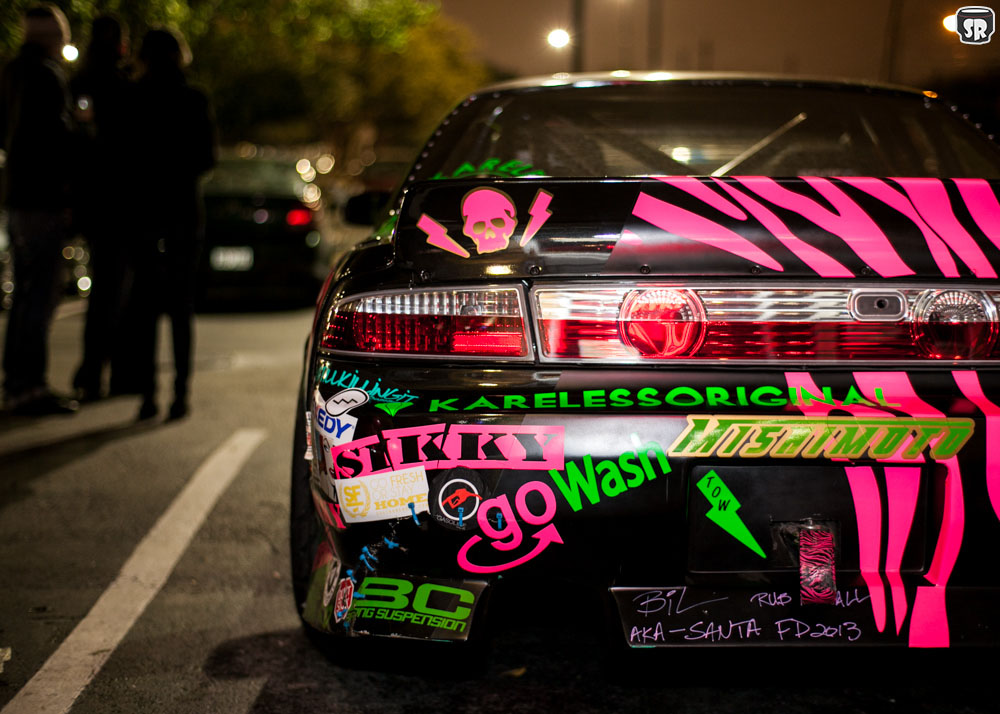 When did energy drinks become symbiotic with everything awesome? In highschool it was like liquid meth, but now it's race cars and double tail whips. Wait, no, sounds about right.
Check the gally below for a few more flix!
RedBull Urban Rhythm:

Gasoline Energy's Teahouse Meet