I love to make jokes about how I use my Canon 1D2n as a walk around camera body. It's so large and imposing that its presence borders on being lewd. Getting around sub menus is an inefficient affair requiring both of your hands and some purpose to your presses. Its sensor isn't even that amazing by today's standards. What was a heavy hitter in 2005 now only manages to fall in line behind Canon's current prosumer series in matters of noise and tone.
Well, the old girl (operating Nickname, "Black Steel in the Hour of Chaos") finally kicked the bucket after I toted all 3 lb's of her noisy goodness around all night at Mayday Garage's Ricer Wednesday. Enjoy her final set, yeah?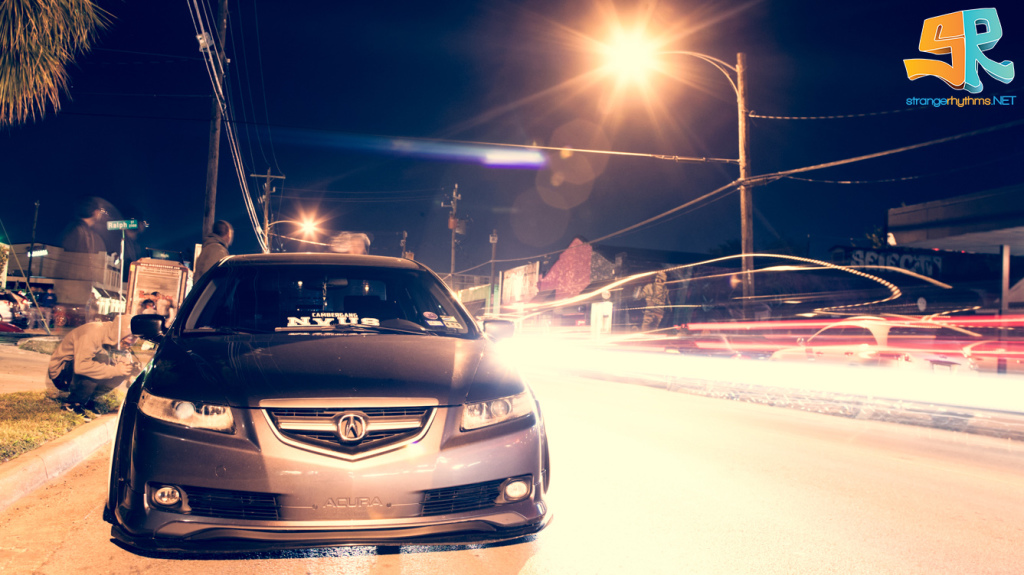 You can catch this meet every Wednesday when the RiceBox Food Truck parks itself across from Poison Girl at 1638 Westheimer, HTX.