Those that know me should be aware that I love exotic sports cars. From Ferrari in particular, I grew up with framed posters of a Testarossa and an F40 on my wall. Knowing nothing of cars, I still revered the two as pinnacles in automotive engineering and design; works of art sculpted by God and donned upon adults way cooler than my parents. To this day 348s will break my neck every time, and the F40 had permanently turned me on to big wheels, giant wings and wearing Hawaiian shirts with white shorts and a gold chain.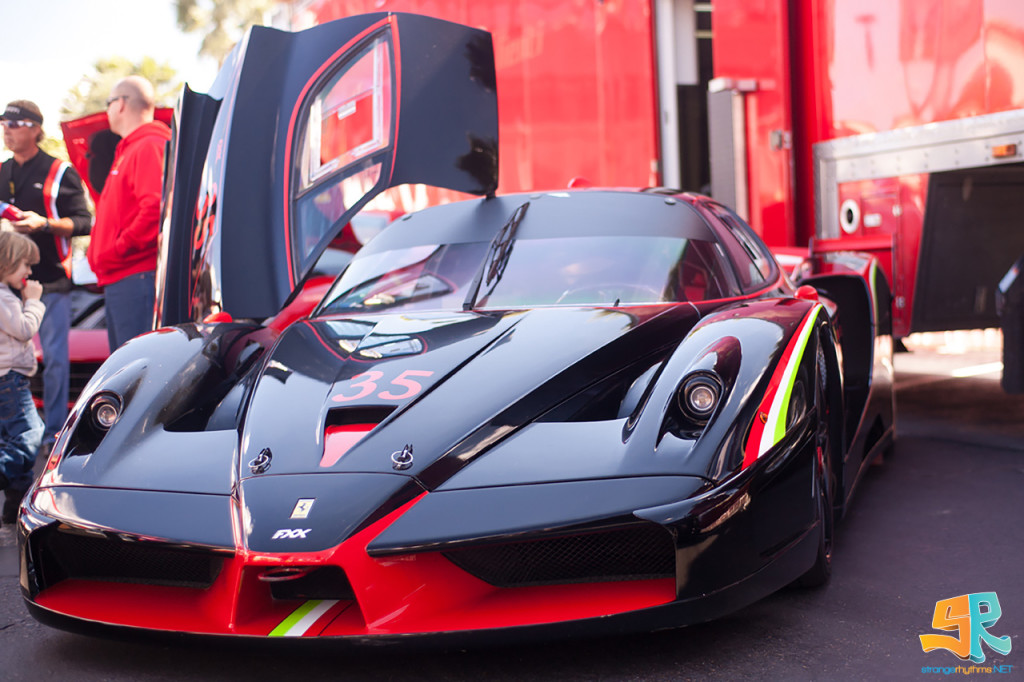 So last weekend at the Ferrari Festival of Houston, I jumped at the chance to see the cars of my dreams and I was hardly the only one with that idea. With over a dozen Italian works of art on display, there was a huge crowd from the get-go. Children and adults alike drooled over, probed and posed by the exotics with an enthusiasm that was two cups envy and one cup awe.
In addition to the Ferraris, a few cars from marques like Lamborghini and Maserati showed as well, with Hennesey even bringing out their Venom GT hyper car.
It was a fantastic way to spend an afternoon; I browsed around, sampled some fantastic snacks, and then headed home to plan out a bank heist so I could buy my own f430 Scuderia.