I remember the first time I became obsessed with automotive multimedia. I was about 17 and fresh faced with a valid driver's license, I cruised in my very first car (a 91 Toyota Celica GT that I adored) to a Blockbuster video to see if anything cool was on the shelves. 2 Fast 2 Furious had come out some time earlier, riding the wave of talk sparked by its now cult status predecessor. However, 2F2F didn't quite live up to match the phenomena that was the movie that came before it. In an interest of being less ham handed, it also ended up a bit more corny at the same time. Still, if it was finally out on VHS, it was getting a second viewing from me. However, I never made it as far as the new releases section. I was instead distracted by a Bright Yellow BMW on the cover a video that promised to be "Automotive Jackass". Teckademics stole my heart with their Mischief 3000 video that covered the ever legendary Gumball 3000 road rally.
This past weekend I was invited by Houston's favorite promoter, DJMIKONE to come along with him on Race Armada's all new Poker Run. I was kind of in the dark about it until he explained what it was to me. Suddenly I could smell the racefuel, and saw visions of my youth and that Mischief tape, coming to life before me.
My boy Mickey was gonna be cutting it up for the parties before and after the Poker Run rally and I was free to tag along with him.
The plan was I drop my car off at his place and then we'd roll over to Deviate Autosports for him to get pre-party started.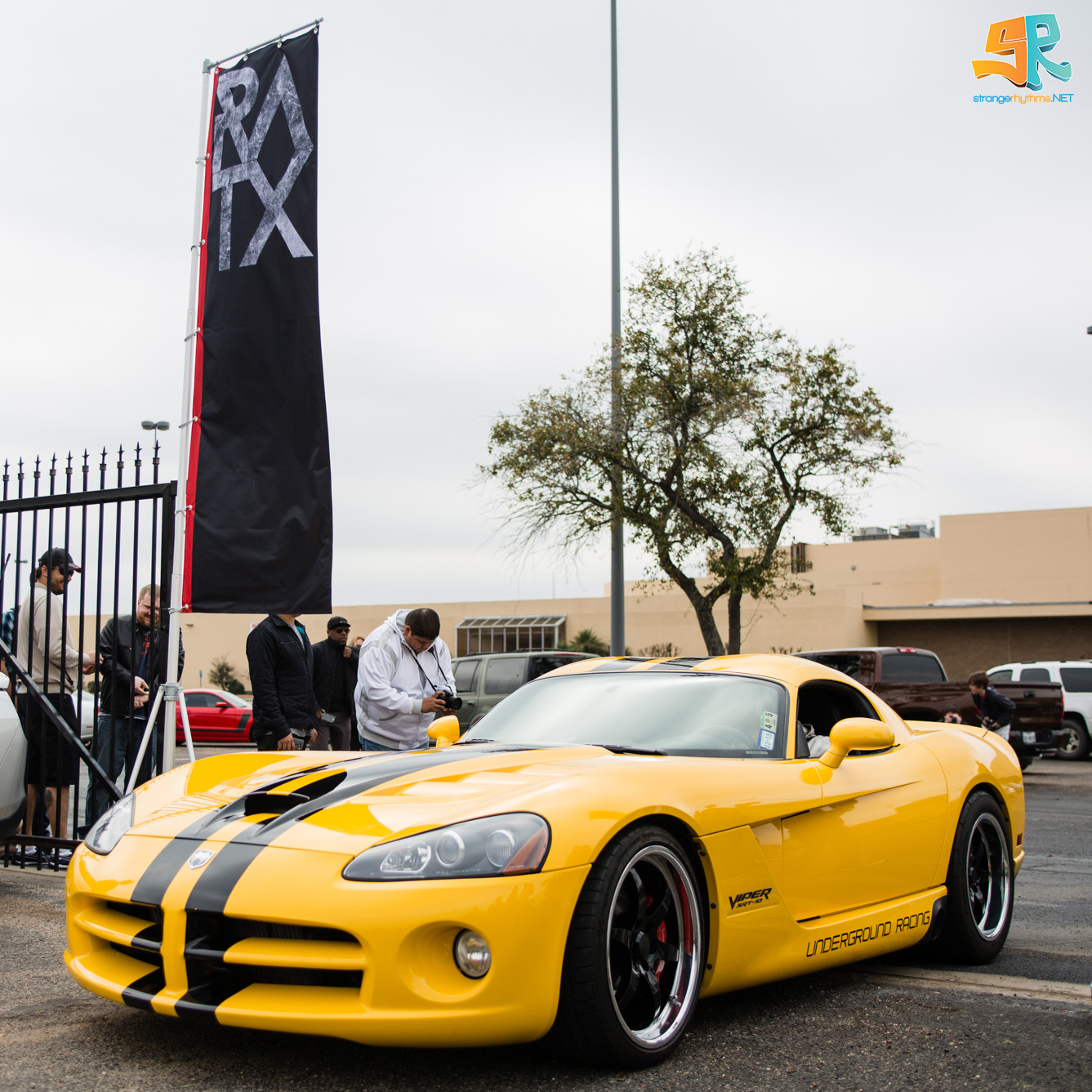 The lot quickly filled up with monsters as the departure time crept closer.
Once all the participants arrived the games began (literally). The idea was that everyone was dealt a card at the start and they would then follow along I-10 and form a full poker hand with other cards they would pick up at each check point.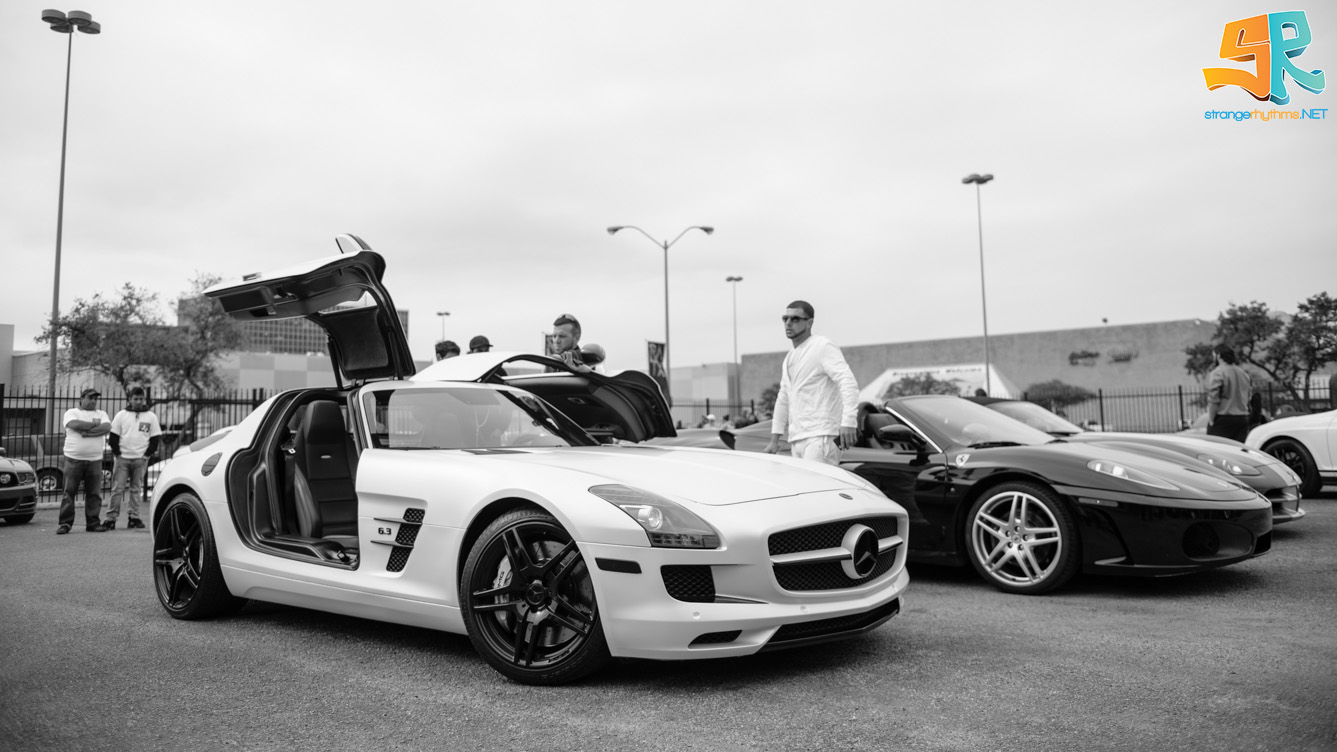 The pre-meet spot was a calm scene of participants mingling with glasses of champagne and admiring each other's absurdly expensive toys, contrasting with the explosive power contained under their cars' hoods (and hatches).
Once everything was passed out, everyone was ready to begin the journey to get the rest of their Poker hands. That proved problematic for me. As much as I wanted to tag along and catch the participants on the road and at every stop, it quickly became evident that there was a definitive speed gap between cars such as this Gallardo LP-560…
..and a still respectably built Civic Si. While my new friend Tony and I put in our best effort, we weren't able to quite keep up with the exotic super cars beyond catching the tail end of the first stop. They also had a bit of a head start, so yeah, let's factor that in.
The first stop was of course a Buc-ee's because this is a road trip in Texas, and I'm pretty sure that a Buc-ee's stop is required by law.
After that point we lost everyone with an exception of the guys who were held up by other factors.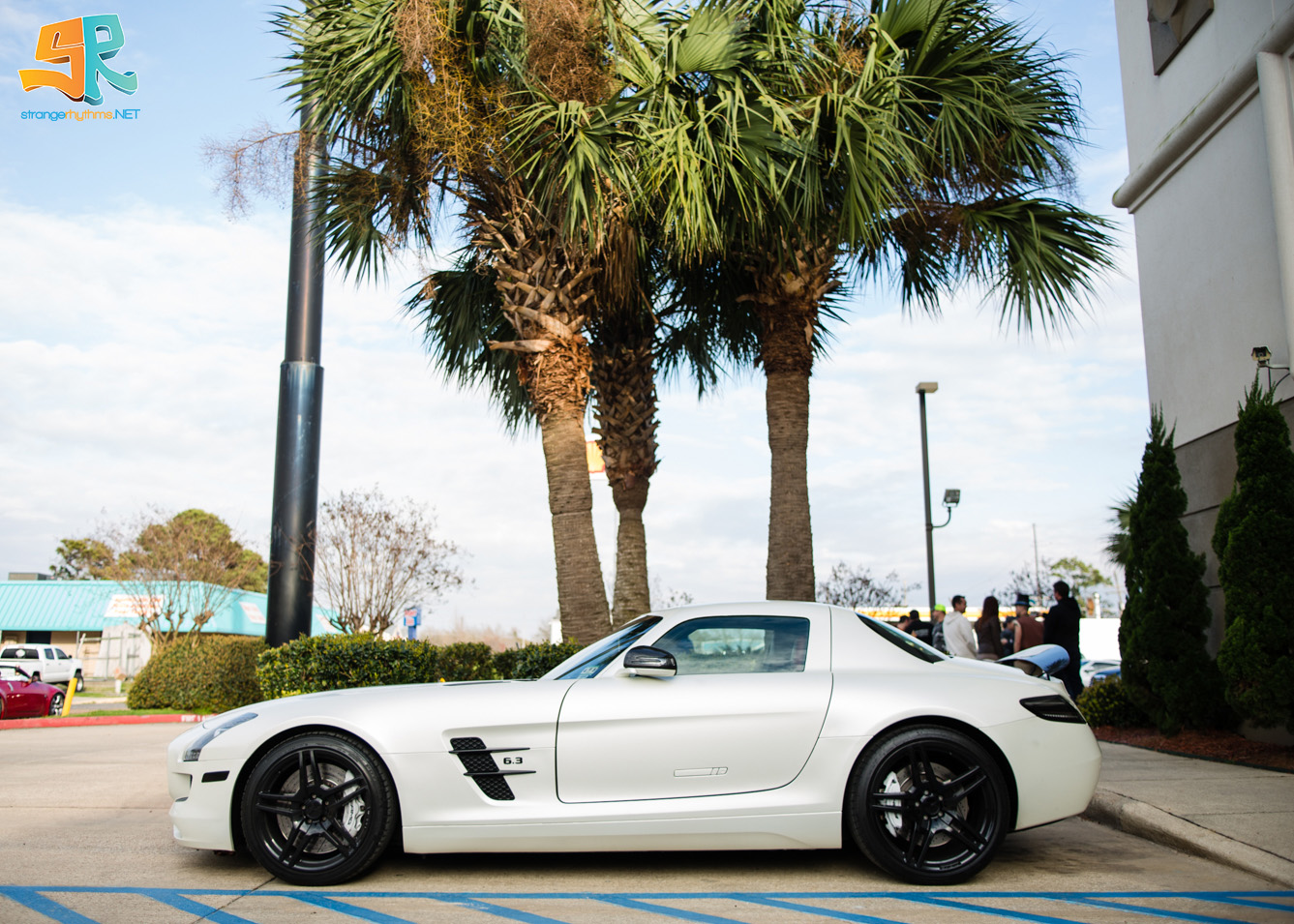 Tony and I skipped straight to the final meeting point and only barely beat out the guys actually making stops by a few minutes.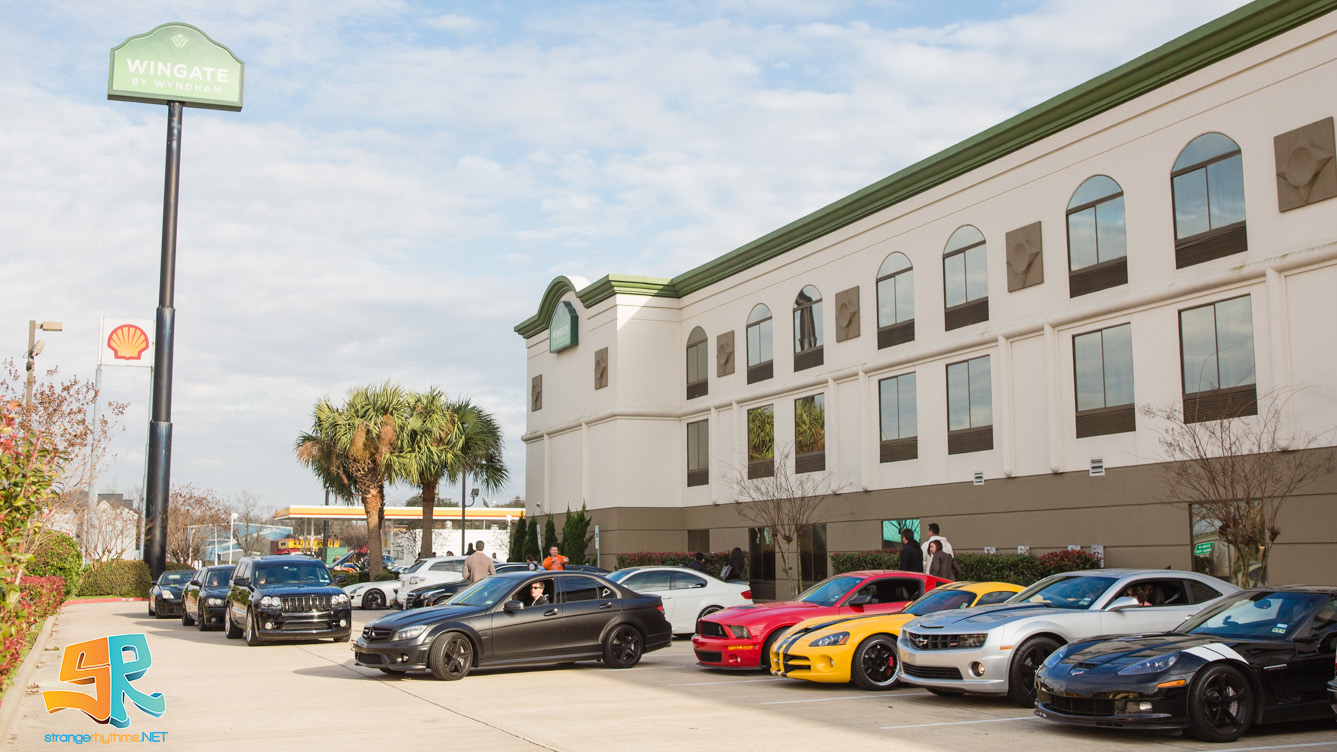 Either way it was a good time and I was happy to see some great cars get driven, even if I couldn't replicate the Mischief movies of my teen dreams, but hey, you win some, you learn some. Mischief 101: NOS and Turbos on the grocery list.