A-kon 2013 in Dallas Texas was, by far, the largest and most packed convention I have ever been to. In fact, I hear through the grape vine that it was the 2nd largest anime convention in the US to date. There were lines over 3 hours long for each event every day of the con, with The dealer's room and the artist alley both managing to exceed even that. Every where you went you could smell the scent of too many bodies packed too closely together.
With every turn a pack of weeaboos were in sight, their calls filled my ears and haunt my dreams.  The hotel bars were too crowded and understaffed for me to drown my anxiety in alcohol. Every time I would order a drink it would come out 30 minutes later, and by the time I could get my hands on another, my first drink has already been neutralized.  Next year I will pack my suite case with alcohol like the boarder line alcoholic that I am.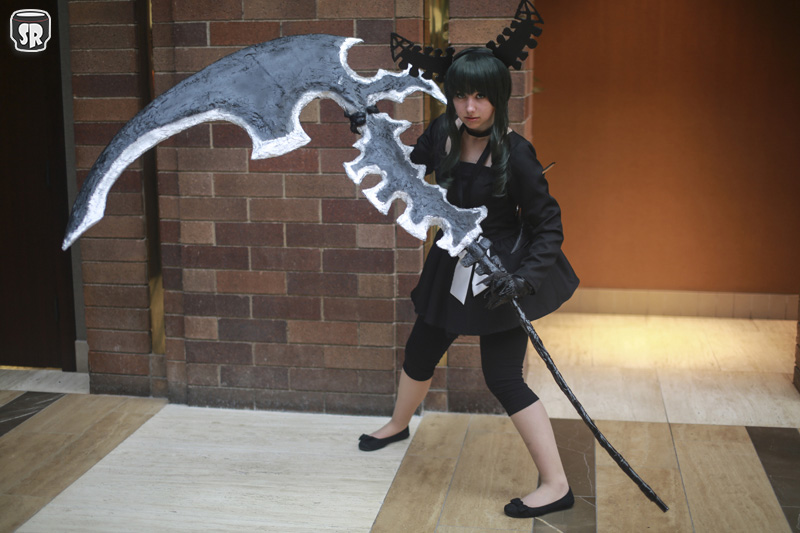 Also, get a game plan to have more business cards, maybe get a few personal shoots from some of the good cosplayers that I saw.  I ran out of what business cards I had the first day. Despite the crutch that I use as an ice breaker being shot to pieces and my confidence degraded as I was plagued by weeaboos in spaces tightly crowded and packed, I still had a good time! Really, It was fun and well organized, especially considering the growth the con had this year. Every where I went people were having fun, and almost every one was willing to let me snap a shot. I really much appreciate it and I am sorry if I held any of you up.