With a total of 6 Pro-AM rounds and 6 TXSL rounds, Lone Star Drift has just about reached that halfway point where the points race is starting to get a lot more urgent. If that wasn't dramatic enough, Aaron Losey exercises blatant irresponsibility sweetens the honey pot by giving children dangerous weapons adding to the round's prize pool two ridiculously cool custom swords as trophies. If that doesn't get tires smoking then drifters are more mature than I thought.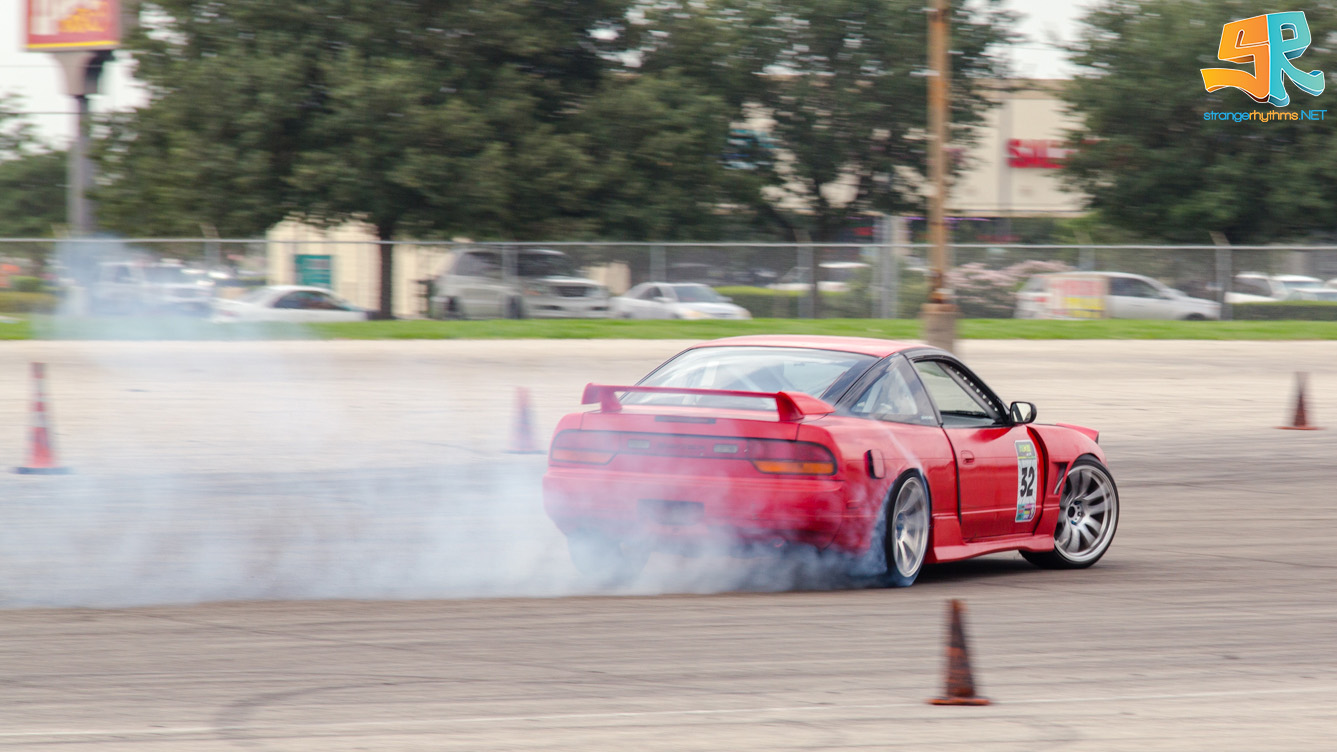 The usual suspects were on the scene.
Very real threats of rain all weekend didn't deter most drifters from coming out to compete (even if they roll topless).
Green Peace wept.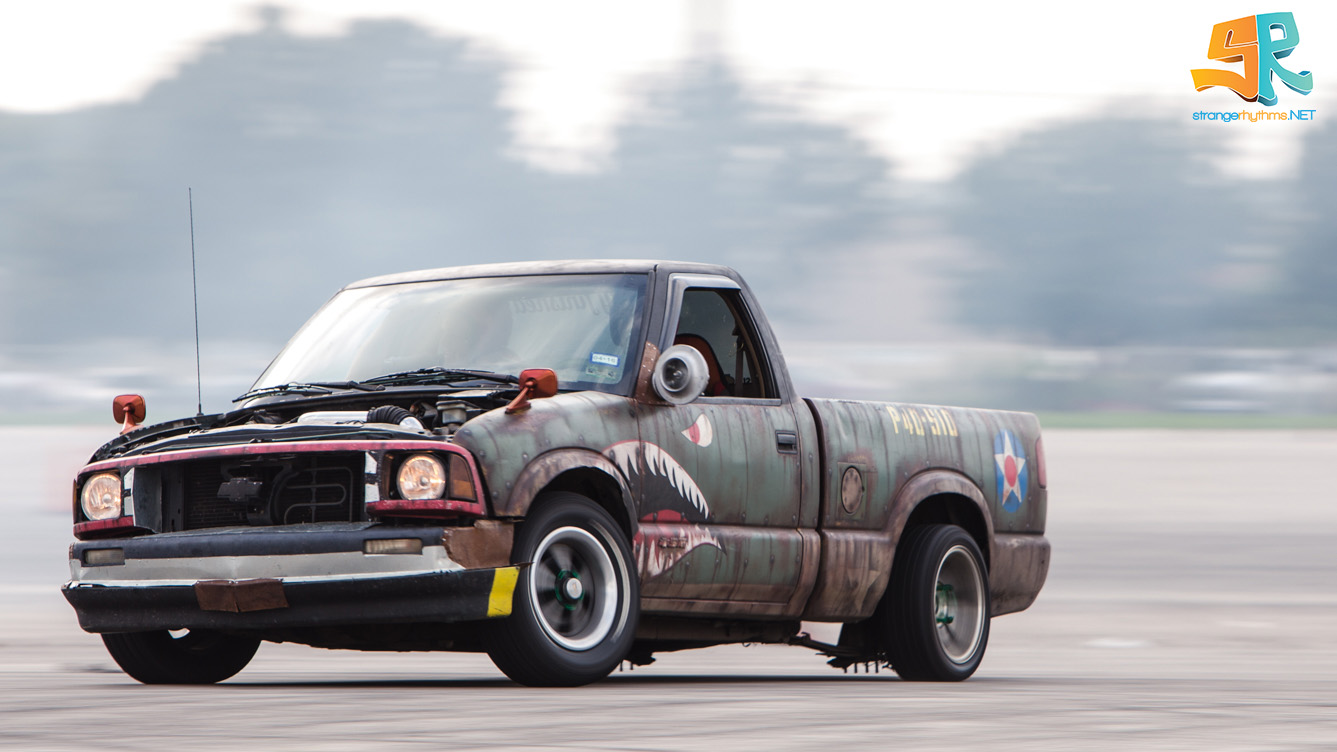 One of the few ArtCars of Houston to see the roads more than a couple times a year, HP's S-10 danced on the small course as qualifying raged on the big one.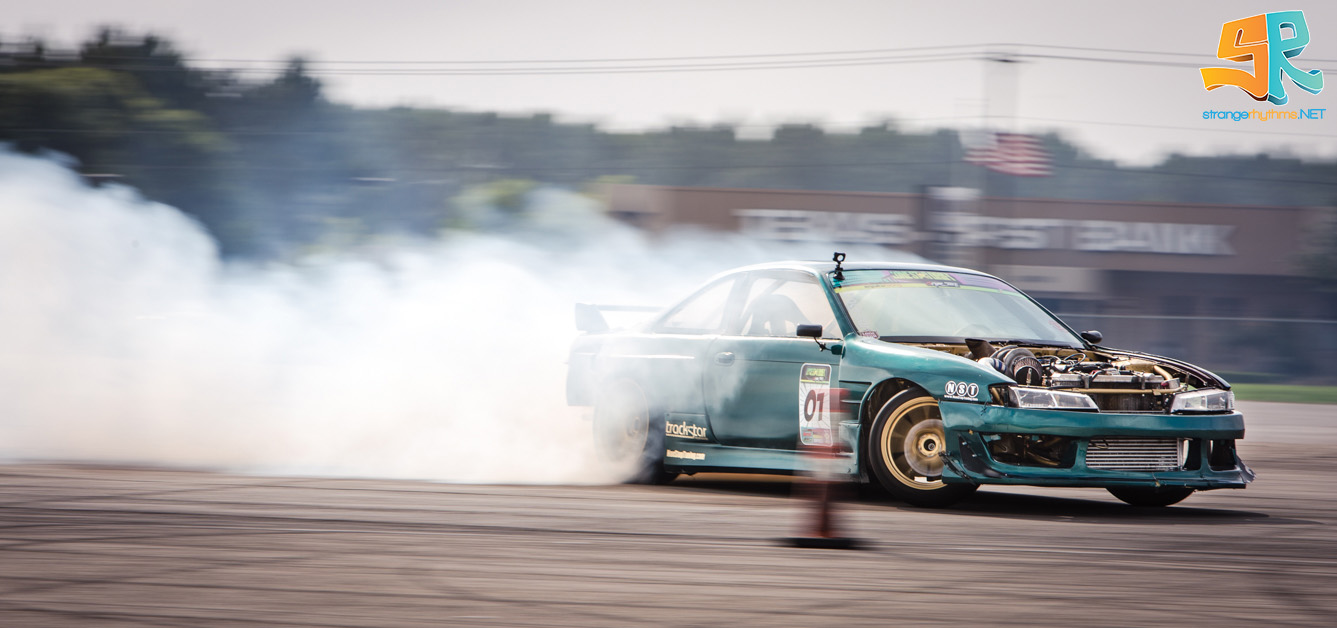 And oh did it rage.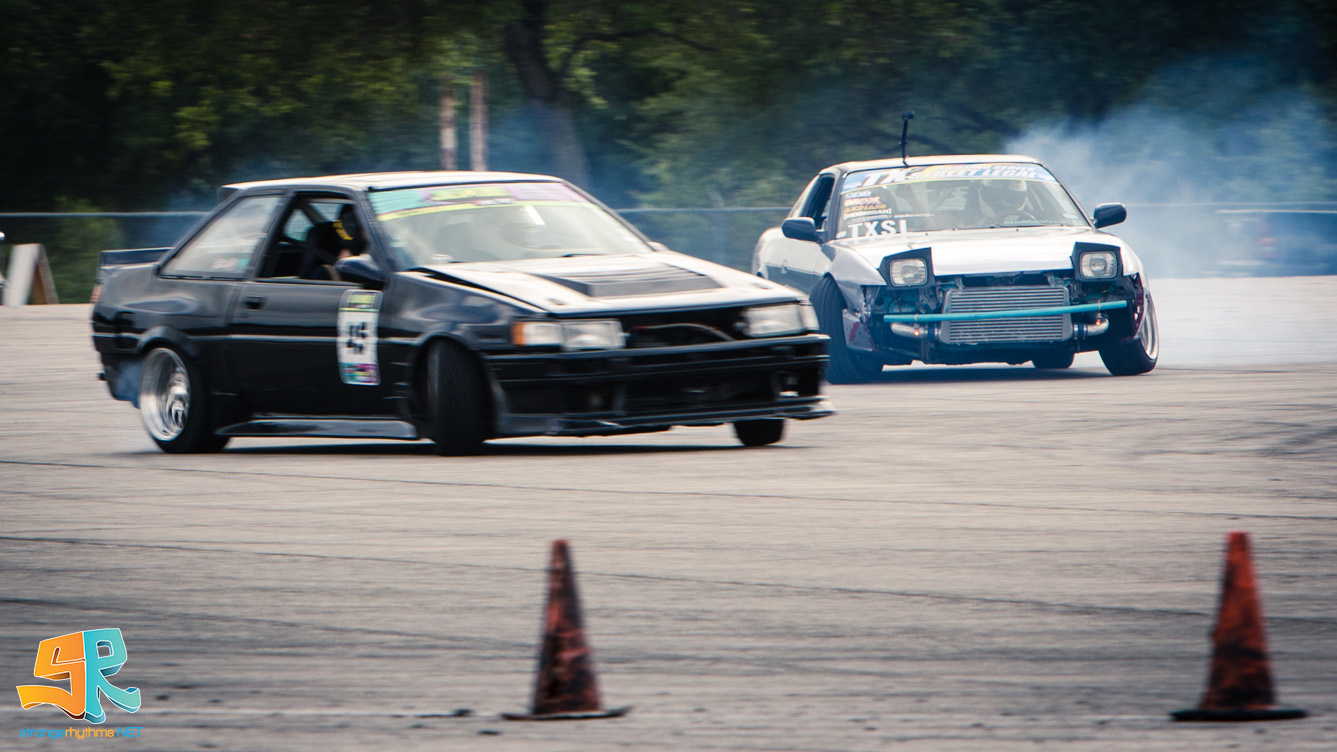 Battles on a decidedly wet Sunday were just as fierce..
After much rain, traction was low and nerves were Charlie Sheen.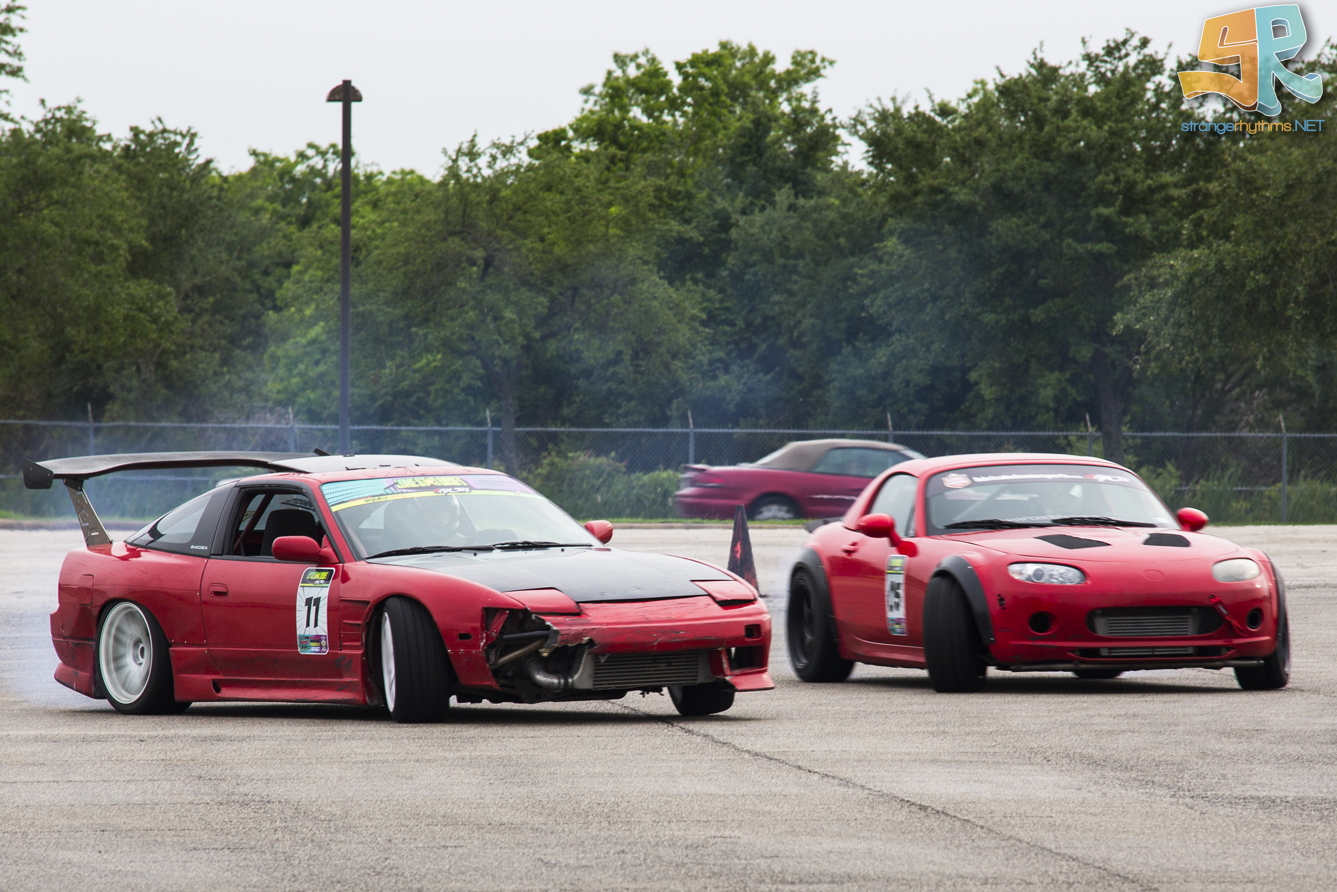 Kevin Williams ended up taking first place in Lone Star Drift's Pro Am this round, cutting through Randal Water's winning streak with a solid swing of his new broadsword (that will now be used exclusively for cutting Pizza and opening mail).
And Shaun St. Pierre held the pentuple forged Katana of TXSL weeabooness, destined to butter toast, a common theme in the last 4 airing seasons of Spring animes.
Do check out the gallery of photos Ryan got after qualifying here, as well as Wayne's ProAm coverage for the weekend here!
Thank you Lone Star Drift for entertaining everyone once again with some top quality skid racing! We're definitely looking forward to the rest of the season of TXSL and LSD Pro Am!