Oh God, the rain followed me from Louisiana. Anytime it's humid and the temperature drops below 40F in Houston, we all freak the hell out. Thus, for the first Tea House Meet of 2015, NonStopTuning decided to host it during the day instead of the usual cool of the evening. Thank you Mike, you the Real MVP. (Note: I'm gonna have to do a year end shout out post to all the people I've nominated as real MVP's this year)
I was perfectly content to stay inside all Sunday afternoon though. I've got my place sitting at a sweet 70F, Shadowrun booted up on Steam and I really should lay off the sugar (as I CANNOT resist bubble tea), but aww, how can I say no to hanging out with the bros? The Homie Nic was out and about and I swear his Sonata gets lower every time I see it.
That said, well fitting lowness is definitely continuing to be a guaranteed neck breaker into 2015. Incredible aero has also been on the rise since last year and the way this Civic's diffuser got looks has me expecting it to have a nice stay.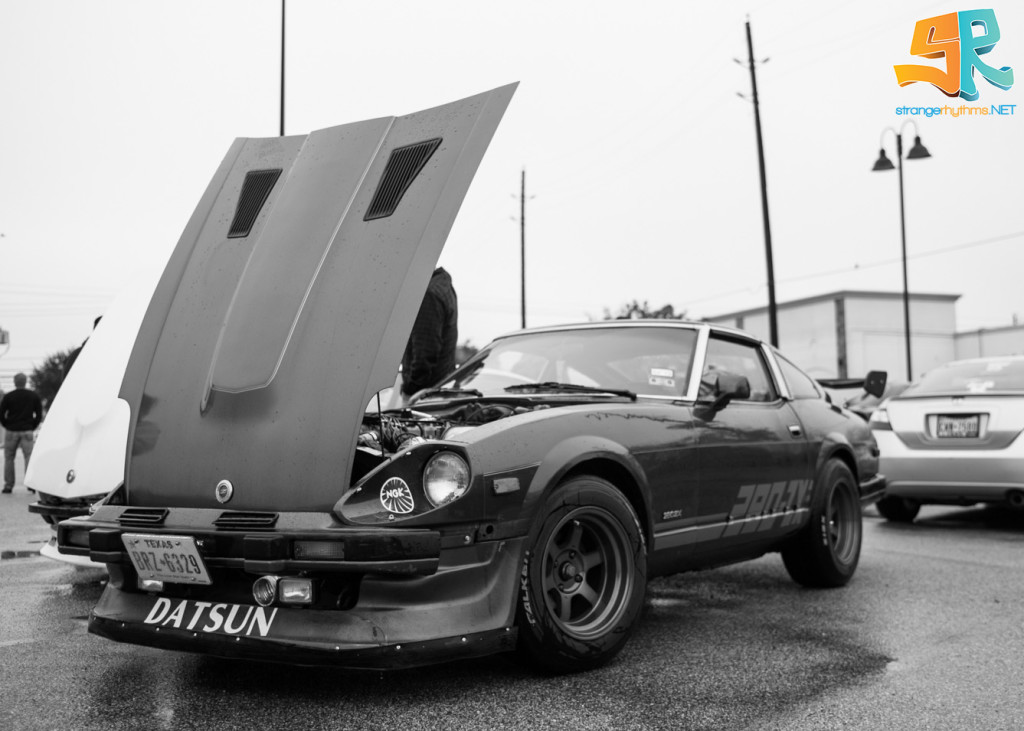 Building old chassis's will never go out of style, but the challenge will always be to make sure that the style actually goes in. There were elements to this Z that I found a little jarring (mostly the big ass wing on the hatch), but sometimes a build has enough presence that you just wanna keep watching to see where it's going. Looking forward to seeing more from this thing in the future.
It's always good to see my dude DJ MIK ONE. The Record keeps spinning as the world turns (Mike at NST got me referencing rap lyrics all day).
I could talk all day about every car there, but let's not front, you just want some pictures. Have at em in the gallery below, as usual.
For Details on when NonStopTuning plans on hosting the next Happy TeaHouse Meet, do keep an eye on their pages on facebook.