Yet Still the Same.
Oh buddy, you better believe that the Houston Drift Scene has been waiting for this for a long time. Kudos to StatusWorks for delivering two things that we've all been asking for: 1)Drifting events in the winter months of Lone Star Drift's Off Season and 2) A totally rad, new place to do it.
Starting near the end of last year, Status Works has been hooking us all up with access to the Houston Police Academy's test track, giving many of us our first tastes of a non skid pad event.
The Houston Police Academy is no stranger to hosting Auto-X events, but opening up their test course to the skid racers is something new for them to experiment with.
This was probably the 3rd or 4th event they've had at the property and they only just started allowing attendees to tandem.
I drove at the last event (not pictured) and I was really appreciating the dynamic of having an on and off course that was actually discernible. Dirt drops were things that we were simply unable to experience before, and oh, they're magnificent to see.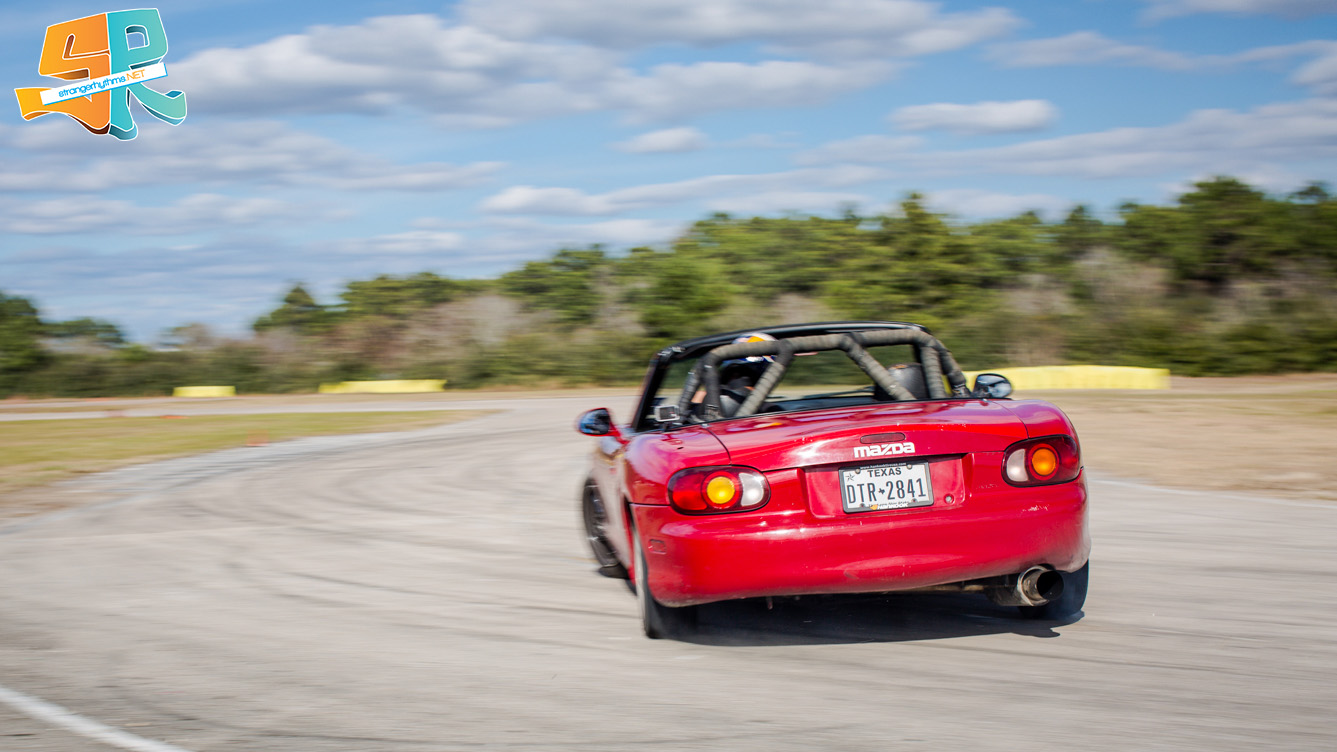 It's easy to think that this sweet, new track combined with the more reoccurring events and cheaper entry would kill the hype of Lone Star Drift's season, but after seeing a couple TXDF events, I've realized that they aren't quite overlapping enough for one to out value the other. LoneStarDrift courses are big and sweeping and allow for really cool hero runs, while TXDF is on the medium to small side with less run room and keeping you in a lower gear.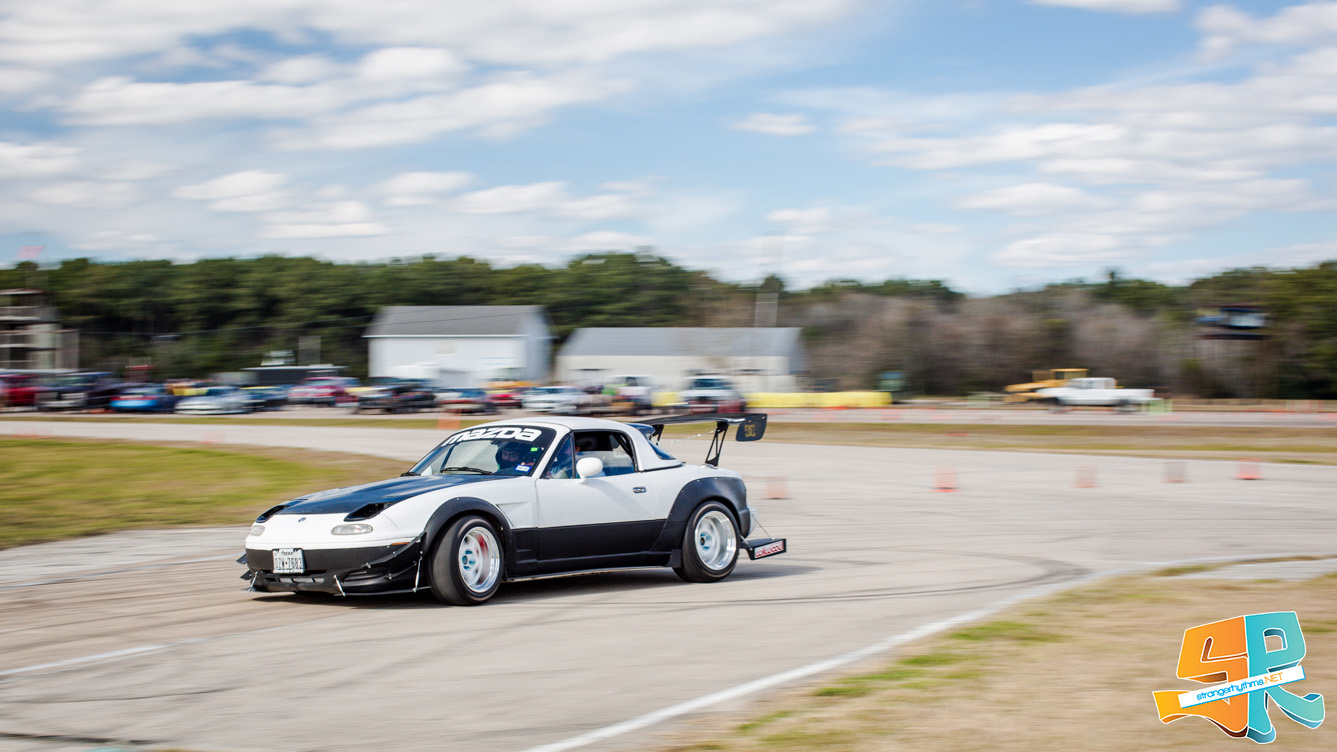 It's definitely an interesting dynamic that will even attract the conventional racer as autocrossing these layouts doesn't feel like running the road courses I'm used to. It also opened up the gap between the small, nimble cars and the boats with sticky tires.
Attending this TXDF really was a fresh experience, and now I'm kind of torn. I shot this set with my prime 50mm (was sorta dangerous, would not recommend) and I kinda want to come to the next one with the Telephoto Zoom. At the same time I'd rather not bring anything at all and instead just drift my face off. Oh, decisions.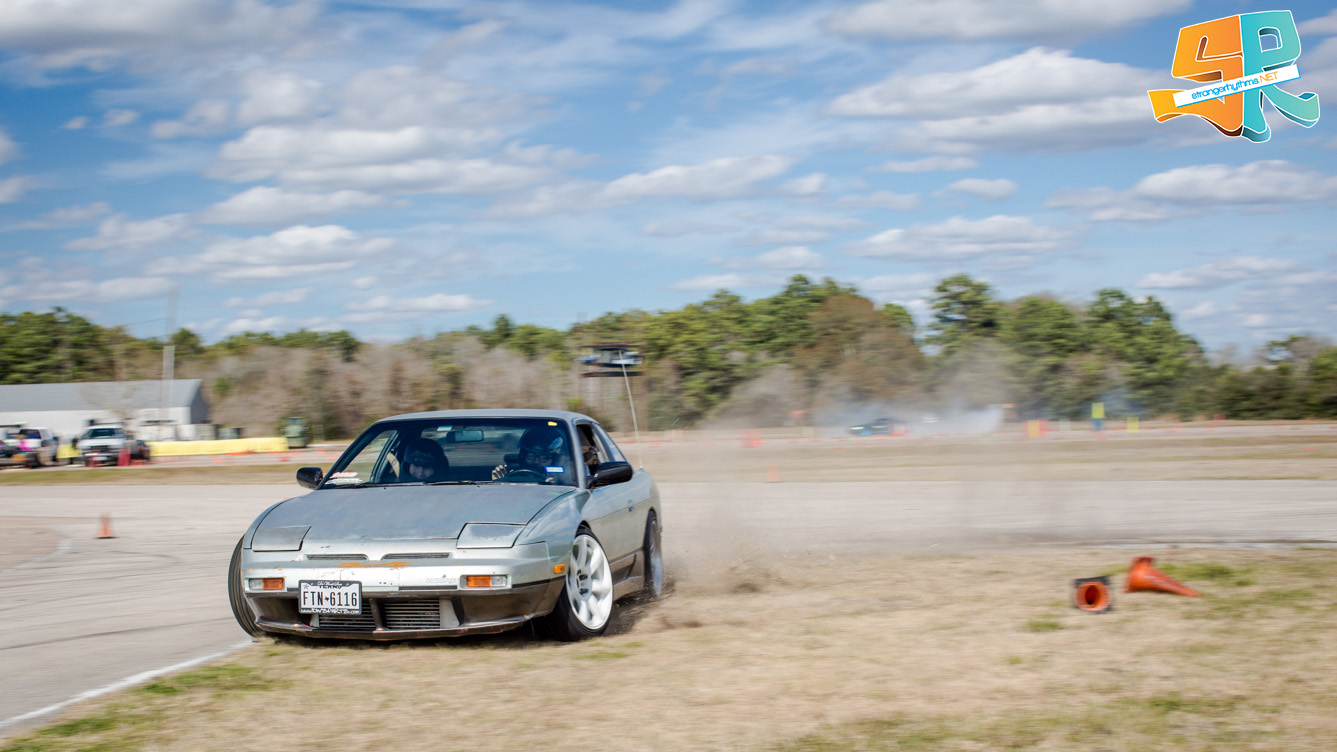 Thanks to StatusWorks for letting me get way too close to the track (as usual)! If you'd like to join in on the fun, their next event is on February 14 and you can find that info here.
Otherwise, check the gallery below for more snaps.